Elizabeth Bradley departing Netflix
The VP of content at the global streamer helped launch series such as Anne and Alias Grace.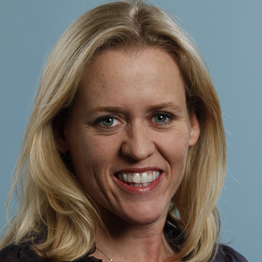 Elizabeth Bradley, vice-president of content, at Netflix is leaving the streamer, Playback has confirmed. Her last day with the company is today (March 2, 2018).
Bradley has worked with Netflix since 2006 in a number of roles, including leading international launch teams. She previously served as director of content acquisition before taking on the VP of content role in 2012.
Charged with commissioning English-language TV series for the global streamer, Bradley has been behind a number of Netflix co-commissions with Canadian broadcasters, including CBC's Anne, produced by Northwood Entertainment, which was recently renewed for a second season. Netflix and CBC also recently co-commissioned Halfire Entertainment's Alias Grace miniseries.
At Prime Time in Ottawa last month, Bradley addressed Netflix's recent $500-million investment in Canadian content production, admitting that Netflix is keeping its definition of "Canadian content" pretty loose. She also gave the audience of Canadian producers tips on how the streamer likes to be pitched.
Prior to joining Netflix, Bradley worked at DreamWorks SKG in a strategic planning and finance role. She's also worked at 20th Century Fox and Warner Home Video.
News of Bradley's departure was first reported by C21.