Predicting the future of Cancon distribution
In filings to the CRTC for its future programming consultation, the industry weighs in on how to fix the broadcasting system.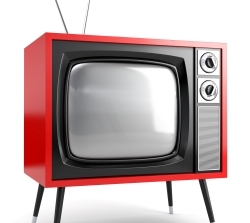 With the CRTC set to author a report for the federal government on future programming distribution models by June 1, one thing that's emerged from its consultations with the industry is the current broadcasting regulatory framework needs an overhaul – and fast.
The CRTC issued calls for submissions in October and December 2017, asking the industry to provide insight into how Canadians' content consumption habits are likely to evolve in the future and how the government can help ensure a vibrant domestic market going forward. Calls for comment closed in mid-February.
In their submissions to the CRTC, broadcasters, producers and other industry groups often offered wildly different recommendations on how to improve the Canadian broadcast system, but all agreed that global digital giants can no longer go unregulated.
Netflix was singled out in numerous filings as the great disruptor of the traditional Canadian broadcast system. In its filing, the CMPA noted that Netflix spent almost as much money on the first season of The Crown as CBC spends on all of its non-news programming in a year. Meanwhile, BCE's filing states that the streamer's total primetime viewing in Canada has increased 68% from fall 2015 to fall 2017, and if it was defined as a broadcasting distribution undertaking (BDU), it would be Canada's largest with roughly six million subscribers.
As Canadian content consumers move away from BDUs toward online services, and as BDU contributions to the Canadian programming contribution framework decline in turn, a new regulatory and funding model must be developed to support Canadian content creation and distribution for the long-term, the filings unequivocally state.
"We can no longer pretend that OTT services do not compete with traditional broadcasters and BDUs. If our shared goal is to ensure that Canada has a vibrant domestic content industry that showcases the best content at home and abroad, then we absolutely must rethink our current policies and modify the appropriate legislative and regulatory frameworks to achieve this end," read Bell's filing.
Other global giants were targeted too. As advertising shifts from traditional Canadian media outlets to digital giants like Google and Facebook, the reduction in revenues will continue to pose a "profound" challenge for broadcasters, according to industry submissions. According to the CRTC's own estimates, TV ad revenues are expected to fall from $3.4 billion in 2010 to an estimated $2.7 billion in 2020, while internet ad revenues will increase from $2.3 billion to $7.7 billion in the same period.
While the digital shift presents a number of opportunities for Canadian producers and broadcasters, the submissions all pointed to a few key areas that need fixing to ensure a robust Canadian content production and distribution market going forward. First up: the Digital Media Exemption Order.
It's no surprise that the Digital Media Exemption Order (DMEO) and Video-On-Demand exemption orders were targeted in many submissions. While Canada's broadcasting policy mandates that each element of the system contributes to the creation and presentation of Canadian programming, online programming services (or "internet broadcasters" as they're referred to in some filings) are exempt from that regulation.
The New Media Exemption Order, issued in 1999, was renamed the DMEO in 2012. Under the DMEO and Video-on-Demand (VOD) Exemption Orders, internet-based video services (including SVODs like Netflix, AVODs like YouTube, TVODs like iTunes, and hybrid VOD services like CraveTV) are not required to contribute a portion of revenues to the creation of Canadian content. The CRTC has largely maintained that OTT providers provide a complementary service to the traditional broadcast system.
In its Feb. 13 filing, the DGC said the rationale behind the orders is "woefully outdated." That digital media broadcasters present a threat to the traditional system is no longer in question.
The CMPA agreed, stating in its Dec. 1, 2017 filing,"allowing non-contributing internet television services to compete with licensed or contributing Canadian broadcasting services is both unfair and harmful to those contributing services. Over time, there will be reduced support for the production and delivery of Canadian programs."
Rogers and Bell both provided suggestions for how the DMEO could be amended. Rogers suggested that OTT services, like broadcasters, should (at a minimum) be required to contribute 30% of the previous year's gross revenues to Canadian production, pay licence fees, provide effective navigation and curation of Canadian programming and adhere to Canadian broadcast standards.
"These obligations could be added to the current Digital Media Exemption Order and applied to all foreign and domestic OTT services that achieve a certain subscriber level in Canada on a going forward basis," its submission states.
Rogers added that foreign OTT services operating in Canada should be required to pay HST, though it acknowledged that request was outside the mandate of Canadian Heritage.
Bell agreed that foreign OTTs should be regulated, under a revised DMEO, to contribute to Canadian programming. It argued, however, that to level the playing field, the CRTC should implement a staged reduction of regulatory obligations of licensed broadcasters, while at the same time implementing a staged contribution by foreign and domestic OTTs.
BCE suggested the DMEO should be amended to require OTT services with more than $100 million in revenue to contribute a Canadian Programming Expenditure (CPE) of 17% of revenues in 2018, up to 20% by 2022. At the same time, Canadian broadcasters' CPE contributions should be reduced by 2.5% every year so they also have a CPE obligation of 20% by 2022.
Naturally, the CMPA opposed the idea that the CRTC reduce any programming expenditure or exhibition requirements.
"During the digital shift, it is critically important that the current system remains stable and that the contribution framework and regulatory instruments currently imposed by the Commission on BDUs and broadcasters to assist in the creation of Canadian content stay in place," read the CMPA's Dec. 1, 2017 filing. "There is no reason for the Commission to reduce or eliminate these very useful regulatory instruments in the near to medium term."
For its part, Netflix argues that that online video distribution is not simply "the 'evolution' of traditional broadcasting," but rather an electronic marketplace for all media, according a filing submitted Dec. 1 by Corie Wright, director of global public policy at Netflix. To "shoehorn" online media into the traditional broadcasting category and apply legacy policies will not serve the public interest, according to the streamer.
Check back tomorrow for part two of this story.