Netflix takes on The Last Kids on Earth
Production is underway on the TV show from Vancouver's Atomic Cartoons.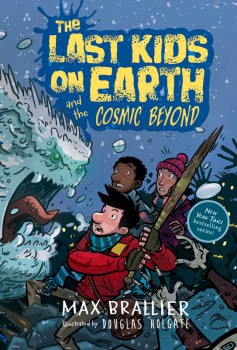 Production is underway on Atomic Cartoons' animated adventure comedy The Last Kids on Earth, with the Vancouver-based studio revealing that Netflix has acquired worldwide rights to the TV series.
The project, based on Max Brallier's book series of the same name, is expected to launch on the streaming service in 2019. 

In September, Thunderbird-owned Atomic announced it had optioned the rights to Brallier's book series and was developing it for television.
The TV adaptation is being executive produced by Brallier alongside Jennifer McCarron and Matthew Berkowitz of Atomic. Brallier is penning the series with screenwriter Scott Peterson (Phineas and Ferb).
The show follows 13-year-old Jack Sullivan and a group of suburban middle schoolers who live in a decked-out tree house and battle zombies in the aftermath of the monster apocalypse.