In brief: CAFTCAD launches new costume design awards
Plus: Joe Serafini joins the Rolling Picture Company, the CMF's Encore+ hits a viewership milestone, and more.
CAFTCAD announces the first Costume Design and Arts Awards ceremony
The Canadian Alliance of Film & Television Costume Arts & Design (CAFTCAD) is launching the Costume Design and Arts Awards. The awards show aims to promote and celebrate Canadian costume designers and artists. Joanna Syrokomla, past president of CAFTCAD, will chair the event, which will take place in Toronto in winter 2019. To qualify costume designers and artisans must be Canadian citizens or permanent residents who have worked on projects produced in Canada (features, short films, TV series, music videos, web series or commercials), with the costumes primarily built in Canada. The final list of prize categories is still in development. The eligibility period for the first annual awards is Jan. 1, 2018 to Dec. 31, 2018 for projects released theatrically, online, via streaming services, TV, or at accredited film festivals.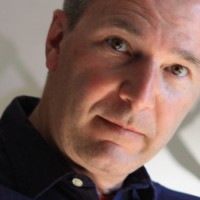 Joe Serafini joins The Rolling Picture Company as new COO
The Rolling Picture Company has appointed Joe Serafini (pictured) as its new COO. Rolling Picture Company partner and CFO George Levai and Serafini previously worked together, jointly heading up the Optix /Crunch facility. The RPC recently expanded its operations, moving into the former NFB building. The company is also adding to its services, growing from a primarily picture-post-production house to one that offers more sound editing and mixing operations as well. In his new role he will be leading the company's transition.
Encore+ reaches over 1 million views
The CMF's Encore+, a YouTube channel home to classic Canadian content which launched in November 2017, has garnered over 1 million views in the three months since it launched. According to a press release, as of Feb. 26, more than 14,000 users on YouTube have subscribed to the channel and viewed videos nearly 1.3 million times, totalling more than 169,000 hours of viewed content. In the upcoming weeks, Encore+ will add content like A Kid's View of Canada, season two of Due South, Il Duce Canadese: Le Mussolini Canadien, seasons two and three of Mocassin Flats, season two of Ready or Not, season three of Slings & Arrows and Sous l'abre parasol. New content is rolled out on the platform on a weekly basis. Encore+ is led by the Canada Media Fund with support from Google Canada, Bell Media, BroadbandTV (BBTV), and Deluxe Toronto. Telefilm Canada provides financial and promotional support for the online channel.
Network Entertainment preps Paul Walker doc
Vancouver's Network Entertainment has partnered with Paramount Network for a documentary on the life and death of The Fast and the Furious actor Paul Walker. I Am Paul Walker is made up of interviews with the film series' cast and Walker's friends and will showcase the actor's passion for marine life, among other things. The prodco's founder and CEO Derik Murray will produce the doc with Adrian Buitenhuis, who will direct and co-produce. Paramount Network's Jon Slusser and Jaimee Kosanke will executive produce. Network Entertainment's previous credits include I Am Heath Ledger, Facing Ali and I Am JFK Jr.
Riddle Films and the Azrieli Foundation premiering interactive doc at SXSW
Toronto-based Riddle Films has partnered with The Azrieli Foundation, a non-profit that supports various programs in Canada and Israel, on a new interactive documentary. Re: Collection will premiere at South by Southwest (SXSW) later this month. The online and interactive doc shares the stories of Canadian Holocaust survivors whose memoirs have been published by the Azrieli Foundation. Produced by Riddle Films and the Foundation, with design and development by Toronto-based Usability Matters and The Dev Guys, the doc combines video interviews, memoir excerpts, and various artifacts to place survivors' stories in context for students and educators. The documentary will be presented as part of a special panel presentation at SXSW, "The Last Survivors: Memories of the Holocaust." It will also feature USC Shoah Foundation's interactive doc New Dimensions in Testimony and the VR film The Last Goodbye. Featured in all three projects are Torontonian survivor Pinchas Gutter. Gutter, Riddle Films' Jason Charters, the director of the Azrieli Foundation's Holocaust Survivor Memoirs Program Jody Spiegel, and the executive director of the USC Shoah Foundation Stephen Smith will all participate in a panel discussion as part of the event.