Kim's Convenience, Alias Grace scribes up for WGC Awards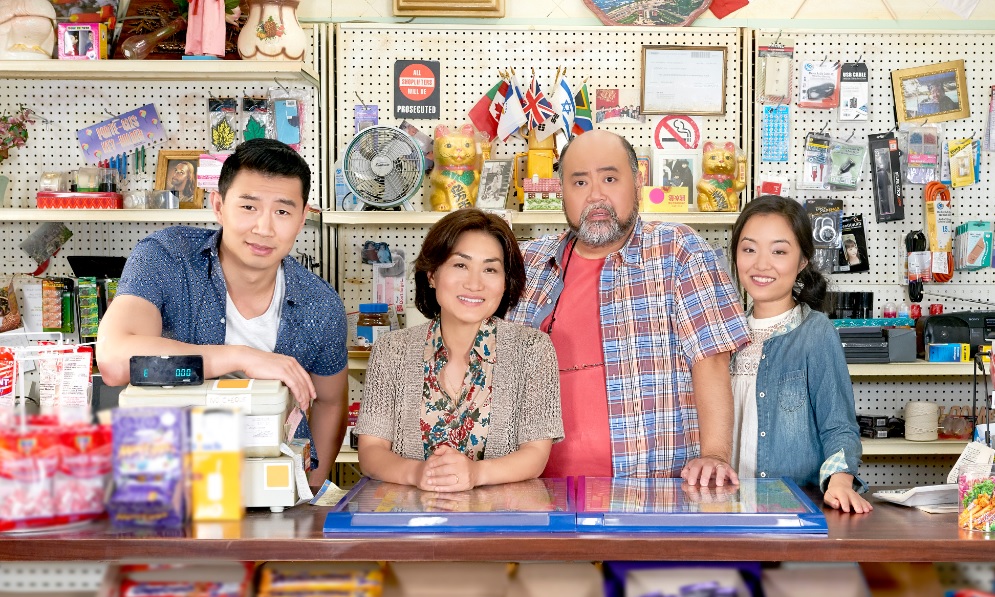 On the film side, the writers behind Entanglement and Indian Horse were among those nominated.
Kim's Convenience, Alias Grace and Cardinal are among the Canadian TV series up for the Writers Guild of Canada Screenwriting Awards.
In all, writers will compete across nine film and TV categories.
Two Kim's episodes are nominated in the TV comedy category, with Matt Kippen up for the season two episode "Business Award" and Anita Kapila nominated for "Resting Place." They'll compete against Letterkenny's Jared Keeso and Jacob Tierney for the season two episode "Relationships," as well as Still Standing's Jonny Harris, Fraser Young, Graham Chittenden and Steve Dylan for "Fort McMurray." 

In the TV drama category, Aubrey Nealon is up for the Cardinal season one episode "John Cardinal." He'll face Mary Kill's People scribe Tara Armstrong ("Bloody Mary"), Pure's Michael Amo ("Ordination") and X Company season three writer Nicolas Billon ("Promises").
Meanwhile, in the MOW and Miniseries category, Sarah Polley was nominated for Alias Grace episode "Part 5." The CBC/Netflx miniseries is up against three YTV MOWs: Anne of Green Gables: Fire and Dew, written by Susan Coyne; Bruno & Boots: This Can't Be Happening at Macdonald Hall, written by Adam Barken and Mike McPhaden; and Bruno & Boots: The Wizzle War written by McPhaden.  

The newly added best script from a rookie season category will see Moira Walley Beckett (Anne, "I am No Bird and No Net Ensnares Me") compete against Jane Maggs (Bellevue, "You Don't Understand Me at All") and Rachel Langer (Ghost Wars, "Whatever Happened to Maggie Rennie"). 
Turning to the film nominations, Allure, the debut feature from Carlos and Jason Sanchez, is up against Jason Filiatraut's first flick Entanglement. Meanwhile, Susan Coyne received a nod for The Man Who Invented Christmas and Dennis Foon was recognized for Indian Horse. 

Mark Leiren-Young is up for best writing in a documentary for The Hundred-Year-Old Whale, alongside Marie Clements for The Road Forward and Josh Freed for The Taming of the Queue. 
The three writers competing in the best shorts and webseries category are Naledi Jackson for The Drop In, Mike D'Ascenzo for the Hotel Transylvania episode "Who's the Boss?" and Karen McClellan for the Spiral episode "The Girl in the Dream."
In the children's category, Evan Thaler Hickey (The Bagel and Becky Show, "The 12 Quadrillion Days of Christmas"), Elize Morgan (Mysticons, "Heart of Gold") and Sean Jara (Mysticons, "Sisters in Arms") are nominated, while the tweens and teens category will see Courtney Jane Walker (Degrassi: Next Class, "#FactsOnly") up against Matt Huether (Degrassi: Next Class, "#RollUpToTheClubLike"), Barbara Haynes (Raising Expectations, "Food Fight at the Algonquin") and Matt Kippen (The Stanley Dynamic, "The Stanley Cheer").
The 22nd annual WGC Screenwriting Awards will take place April 30 at the TELUS Centre for Performance and Learning's Koerner Hall in Toronto.