Storyhive dives into VR
Thirteen projects from Alberta and B.C.-based filmmakers received support through the funder's inaugural Immersive Edition program.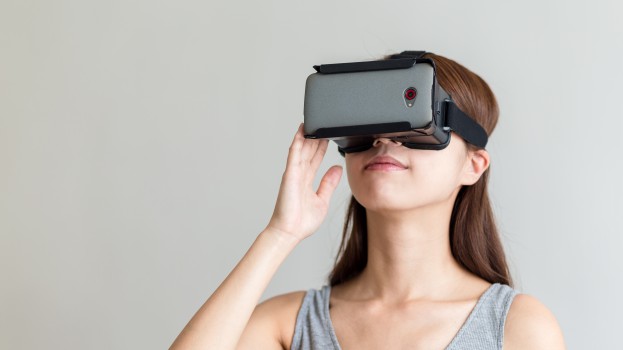 Telus Storyhive has launched a new fund for virtual reality projects.
The Immersive Edition provides B.C.- and Alberta-based filmmakers with $40,000 in production support and mentorship guidance to try their hand at creating a VR project. The winning teams will create a VR film and a linear digital short, which will be available on Telus Optik TV On Demand and on Storyhive.com in the fall.
"This initiative really evolved out of our desire to support all our filmmakers and storytellers in the formats, genres and technology that they want to be in," said Telus director of content, Kim Guise, who oversees the Storyhive program.
The initiative received 165 entries for 10 projects. But because of the demand, Guise said Storyhive decided to fund an extra three.
Some of the 13 projects selected include Scout Windsor's Creative Futures, a doc about transgender youth using virtual reality to share their art; Stephen Baden's Dive, a film about police using technology to find out who killed murder victims; Daniel Beaulieu's Boreal Tales, a mix of VR and animation about a school newspaper photographer who documents strange things happening in a small Canadian town; Ken Tsui's First One in the Water, about Raymond Kwong, the first Chinese-Canadian lifeguard in B.C.; and Aretha Greatrix's Powwow Experience, which offers an intimate look at a powwow ceremony.
Other projects selected include Izzy Lynch's Amiskwi, Christian Sherden's Overlooked, Vincent McCurely's BeatiBot, Arjan Gill's SOLUS, Jordan Brodie's The End is Near, Agathe Bernard's Carving Landscape and Resilience, Anna Fiddler-Berteig's SPARK and Brett Ferster's A Man and the Elk Dog. 
Since the program is in its first year, Storyhive opted to have a diverse jury select the winning projects, instead of its usual process of collecting pitches and having the public vote on the final selection.
While there's no word yet if Storyhive will offer the Immersive Edition next year, Guise said if the program does get the greenlight, the team plans to incorporate public voting into the process.
Storyhive will distribute the linear version the films on Telus Optik TV On Demand for free. Both the linear and VR final projects will be available on Storyhive's YouTube page in fall 2018.
Image: Shutterstock