Rina Fraticelli departs Women in View
Fraticelli cofounded the not-for-profit in 2008 with a goal to improve gender and cultural diversity in Canadian media.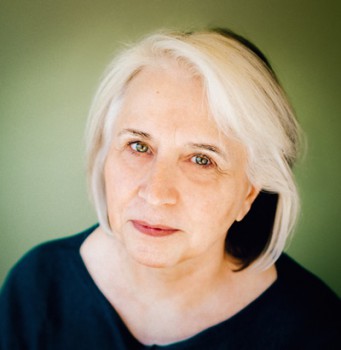 Women in View co-founder and executive director Rina Fraticelli is stepping down to start a new position at McMaster University.
Fraticelli joins the Hamilton, ON university as project director for the Socrates initiative, a two-year campus-wide pilot project facilitating interdisciplinary programs and outreach. She starts her new role on April 1.
Women in View is dedicated to improving gender and cultural diversity on and off screen. It was founded in 2008 by Fraticelli and Liz Shorten, SVP of operations and member services at CMPA-BC, initially to produce Sex Money Media, a conference aimed at addressing the under-representation of women in media. The recommendations from that conference led to Women in View's commitment to produce Women in View on Screen, a report detailing the presence of women in publicly funded Canadian media.
Fraticelli told Playback Daily that the Women in View board is currently considering who will lead the organization into its next phase.
"A lot of what we set out to do all those years ago, it's not done, but it's on its way," she said. "So it's a good time to step back and say, 'How do we adjust?'"
During Fraticelli's tenure, Women in View has launched numerous initiatives, including 2xMore. The program, introduced in 2016, aims to double the number of women directing scripted TV in Canada. The third phase of the initiative was announced in November 2017, with Aubrey Arnason, Lisa Rose Snow and Reem Morsi selected to direct an episode of Sinking Ship's Dino Dana.
Women in View has also launched Five in Focus, which spotlights five female Canadian directors a year, and MediaPLUS+, a gender diversity toolkit launched at this year's Prime Time.
Fraticelli will continue to be involved with the organization and is producing its upcoming Women in View On Screen report, set to be released this fall.
"Women in View has been able to shine a light on the realities of being a woman in Canada's film and television industries," said Tracey Deer Deer, the organization's board chair, in a release. "As the number of women hired for key creative roles starts to rise, we want to celebrate Rina's efforts."