Dana Landry exits DHX
Michael Donovan takes over as CEO, while the media company also names a new CFO.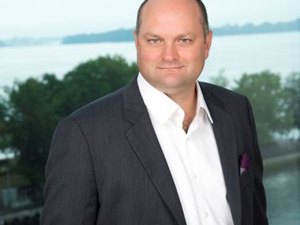 Dana Landry has stepped down as CEO of Halifax-based DHX Media.
Landry (pictured), who served as CEO since 2014, has left to pursue new opportunities, according to a release announcing the move. He has also stepped down from the board of directors. Landry had been with DHX since it was founded in 2006, first serving as CFO.
Executive chair Michael Donovan (pictured) will once again take the reins as CEO, a role he previously held from 2006 to 2014.
"Dana has been with us from the beginning, from start-up to global media company, and we thank him for his significant contributions to our growth. We wish him well with his future projects," said Donovan in the release.
The company also announced that CFO Keith Abriel will exit the company after a short transition period. He'll be replaced by Doug Lamb, who joins DHX from Postmedia, where he previously served as EVP and CFO.
The executive shake-up follows the October announcement that the kids entertainment company was launching a strategic review and considering a possible sale. DHX posted strong results in its most recent quarterly, with revenue for Q2 growing 55% year-over-year to $121.9 million.
In a call with investors, Donovan said the strategic review is ongoing, though he gave no updates on its progress.