De Angeles Films invests in Raven Banner
The financing deal aims to bolster Raven Banner's ability to offer competitive minimum guarantees.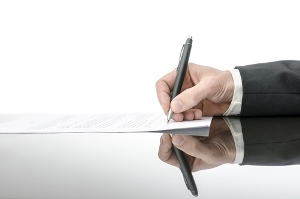 Los Angeles-based De Angeles Films has expanded its investment in Toronto horror film producer/distributor Raven Banner Entertainment.
De Angeles previously inked a financing deal with Raven Banner in 2016. The newly announced funding will allow Raven Banner to offer more competitive minimum guarantees for production, worldwide acquisitions and sales slate. Financial terms of the deal were not disclosed.
In a release announcing the deal Raven Banner managing partner Michael Paszt said, "Being able to offer competitive investment propels our ability to secure the best projects and best talent the world has to offer." With the investment, the company is looking to expand its international sales slate, and continue to build its brand.
Raven Banner's world sales slate includes It Came From The Desert, Snowflake, WWI horror Trench 11, Finnish superhero film Rendel and TIFF Midnight Madness film, The Crescent.
Kramer Holcomb Sheik LLP's Shahrokh Sheik negotiated the deal with Gregor Habsburg and Jacquelyn Frisco for De Angeles Films and Raven Banner's managing partners James Fler, Andrew Hunt and Paszt.