Canada's state visit to India sees creative industry take centre stage
Projects by Saskatoon's Karma Films are among eight film and TV coproductions announced at an event in Mumbai.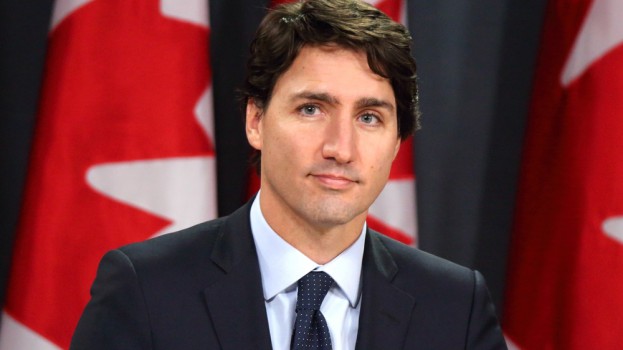 Canada's creative industries played a starring role in Prime Minister Justin Trudeau's state visit to India this week, with eight coproductions between the two countries being announced as part of the visit.
Building on a budding relationship forged between Canada and India's entertainment industries over major events such as the 2011 International Indian Film Academy awards held in Toronto, trade missions in its wake, and high-profile filmmakers such as Deepa and Richie Mehta who have done work in both countries, the visit included a Feb. 20 stop in Mumbai for a film industry influencers event.
The event, which featured Bollywood stars such as Shah Rukh Khan, saw Trudeau highlight eight film and TV projects, including The Boyfriend, based on the novel by Indian author R. Raj Rao. The film will be adapted for the screen by Brad Fraser (True Love Lies), two-time winner of the Chalmers Award and a Canadian Governor General Award nominee. The copro will be directed by Indian filmmaker Ashim Ahluwalia, and produced by Anand Ramayya of Saskatoon's Karma Films, Canada's Mehernaz Lentin and India's Anu Rangachar.
Karma's Ramayya is also involved in two other projects. Karma will partner with Indian prodco Video Volunteers on Citizen J, a documentary series examining the role of citizen journalists in Indigenous communities in Canada and India, as well as on Shadow of a Crescent Moon, based on the novel by Fatima Bhutto. Shadow, a Canada/India/Austria copro, will be produced by Ramayya and Austria's Arno Krimmer. Academy Award-winning director Michael Radford (Il Postino) is set to direct.
Other projects announced include A Taj Mahal Love Story. The feature film will be produced by Toronto's True Space Films and Delhi's Ekaa Films. While the producers are currently working to make it an official coproduction under the Canada-India coproduction treaty, which came into effect in 2014, it was announced that the project will shoot in India, with editing and post to be completed in Toronto.
Breathing Forest Productions Canada and Bombay Berlin Film Production India are partnering on the feature Permanent Resident, which will begin production in the fall of 2018. The project, by writer and director Satinder Kassoana (Bonjour Ji) will be shot in Canada and India in English and Punjabi.
As well, Lina Dhingra of Toronto's karmaPRO Entertainment Group and Harald Reichebner of Germany's Global Filmtime will produce the fantasy feature Black Angel, to be directed by Roger Christian. The $8-million feature is slated to begin production in September.
Meanwhile, Amal's Richie Mehta will write and direct an as-yet-untitled TV series. Produced by Mumbai's Golden Karavan and Los Angeles-based Ivanhoe Pictures, Mehta's Untitled Delhi Police Series is based on true-life accounts of police officers in India's capital.
Lastly, Canada's NeGandhi Marketing and Consulting and Mumbai-based Assemblage Entertainment have partnered with L.A.'s Whisper Pictures and a Beijing-based company on the animated family film Mooned.
In other creative-industries news announced at the event, Vancouver Film School announced the opening of a campus in Mumbai, where students can learn the film school's curricula. The school also announced a scholarship competition for all students, and one specifically for women, from across India in the fields of film production, 3D animation and VFX, game design, and digital design. Students will be judged on their portfolios, and a total of 36 scholarships will be available. No monetary value for the scholarships was given.
Image: Art Babych/Shutterstock