Hit the Ice glides back for sixth season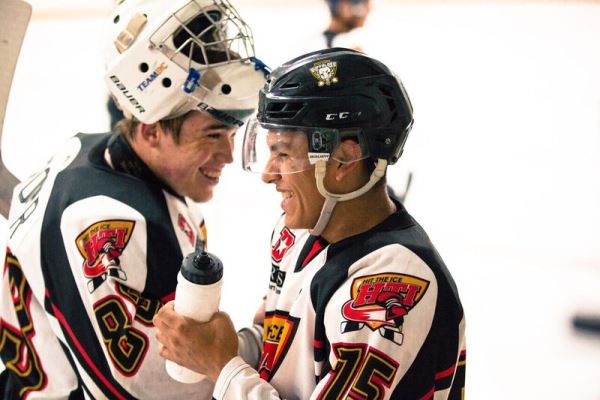 The hockey competition show is one of two Nish Media-produced series set to debut on APTN this winter.
APTN has set the return date for season six of Nish Media's Hit the Ice. 
The 15-episode series features teenage Indigenous hockey players whose skills are tested at a training camp led by ex-NHL coach John Chabot, after which the final 20 players showcase their skills in front of hockey scouts from the Canadian Hockey League and U.S. universities.
The series will premiere on APTN on Saturday, March 10 at 12 p.m EST.
Produced by Gatineau, QC-based Nish Media, Jason Brennan produces and directs the series. Brennan is a member of the First nations community of Kitigan Zibi, and has produced more than 200 hours of television, including the upcoming APTN series, Skindigenous.
Skindigenous debuts on APTN beginning Feb. 20. The 13-episode series explores the traditions and techniques of Indigenous tattoo artists around the world. The series is directed by Brennan, as well as Mohawk filmmaker Sonia Bonspille Boileau, Randy Kelly, Jean-Francois Martel and Kim O'Bomsawin.
Nish Media is currently developing a feature adaption of Marc Séguin's novel Nord Alice, as well as producing Bonspille Boileau's feature Rustic Oracle. 
Photo credit: Jeff Griffin