Britbox comes to Canada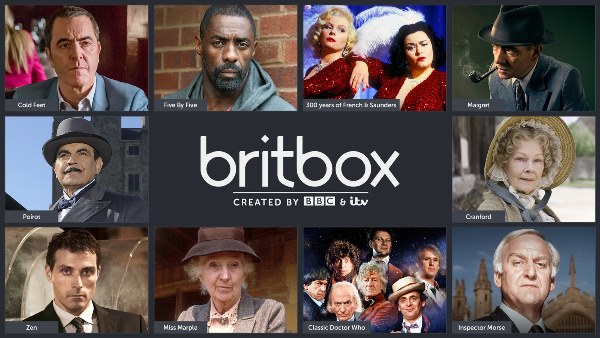 The SVOD from BBC Worldwide and ITV has launched with more than 2,500 hours of British TV programming.
BBC Worldwide and ITV have launched their Britbox SVOD in Canada.
The joint venture, which first rolled out in the U.S. in March 2017, combines new and classic programming from the U.K. broadcasters' catalogues. More than 2,500 hours of content will be available on the streamer, including Five by Five, produced by and starring Idris Elba, as well as the Canadian SVOD premiere of Maigret, starring Rowan Atkinson in his first dramatic role, and the premiere of one of the U.K.'s longest-running procedurals Silent Witness. Through its "Now" section, Canadians will be able to watch popular British shows within 24 hours of their U.K. premieres.
While the library is largely composed of ITV and BBC Worldwide programs, Britbox recently commissioned its first original series, Bletchley Circle: San Francisco. Produced by Vancouver's Omnifilm Entertainment, in association with Britbox and World Productions, the series will be available in Canada and the U.S. on the streamer, and on ITV in the U.K. Premiere dates have yet to be set.
Soumya Sriraman, president of BritBox North America told Playback Daily that Britbox intends to commission more originals in the future. "We're growing our investment in our programs," she said, though she did not provide further details.
While Canada is currently home to streamers like CraveTV, Amazon Prime Video and Netflix, which offer broad catalogues, as well as a host of other smaller genre-focused SVODs, Sriraman said she believes Britbox presents a unique offering in the market.
"We like to think of ourselves as mass niche. We think that British programming is in that wonderful sweet spot that appeals to a broad group of people, yet it is a specialized form of entertainment," she said.
She added that Canadians are hungry for British content and that U.K. programming tends to over-index in Canada.
The streamer will be available for $8.99 per month, with Britbox offering a seven-day free-trial period.