CRTC dismisses Ebox's complaint against Bell Media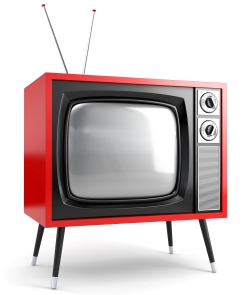 The independent internet service provider, which is preparing to launch a BDU in Quebec, alleged Bell Media refused to provide its programming services.
The CRTC has dismissed a complaint alleging Bell Media was giving preference to more established affiliated broadcasting distribution undertakings (BDUs) in the Quebec area.
On Sept. 22, 2017, Ontario and Quebec-based independent internet service provider Ebox, which is preparing to launch a BDU service in Quebec, filed a complaint against Bell Media alleging the media co was refusing to provide its programming services to Ebox. At the same time, Ebox argued that Bell Media was providing those services to more established BDUs operated by Videotron, Shaw, Rogers and Cogeco in the service areas where Ebox was set to launch.
Ebox argued Bell Media was using its dominant position in the market to benefit from refusing to share its programming services with Ebox, and that by denying it access to TSN and RDS in particular, Ebox was at a considerable disadvantage in the market.
By submitting its complaint to the CRTC, Ebox said it hoped the commission would order Bell Media to offer its services to the company, resume negotiations, and for the media co to participate in any dispute resolution proceedings.
In response, Bell Media argued Ebox's complaint was "misleading," stating that the filing implied Bell Media chose to "unilaterally withhold its services from Ebox without any justification," when the companies had previously entered negotiations. Bell Media argued that Ebox was "forum shopping" by using the CRTC process to obtain a "result that would never emerge through reasonable commercial negotiations."
Bell Media said it was still prepared to offer its services to the company "on reasonable terms and conditions" and that it is entitled to negotiate terms and conditions for its services, especially with other BDUs in the market.
In interventions to the CRTC, the Canadian Cable Systems Alliance (CCSA), the Canadian Network Operators Consortium Inc. (CNOC), the Public Interest Advocacy Centre (PIAC) and Telus all went to bat for Ebox.
All said refusing to offer services to a new BDU entrant, while offering the same services to other competitors in the market, was a disadvantage. In addition, they argued Bell Media's actions prove that independent BDUs are vulnerable in the face of an increasingly consolidated and vertically integrated media landscape, and that Bell Media's actions "do not advance the interests of consumers" and will lead to a less competitive market.
PIAC also said it would be impossible to launch a BDU service without Bell Media's services, citing the 2016 Communications Monitoring Report, it noted how Bell captures almost one-third (31%) of all television revenues in Canada.
In opposition, Rogers and Corus submitted that Ebox had failed to provide sufficient evidence that Bell Media had given preference and subjected Ebox to a disadvantage. The media companies said that programming services must have the same freedom as BDUs, noting that BDUs have the ability to decide whether or not to carry programming services.
Ultimately, the CRTC decided to dismiss the complaint because it found that Bell Media had not given other BDUs preference.
In its decision, the commission noted that Bell Media had participated in a number of negotiations with Ebox – showing the company was willing to work with Ebox and noted how the media co had said it was still prepared to engage in commercial negotiations with Ebox as long as the rates were based on rates negotiated with other BDUs negotiated in the market.