New post facility opens in Northern Ontario
After years of sustained production growth, Canadore College has added a 5,588-square-foot facility aimed at keeping productions in the region longer.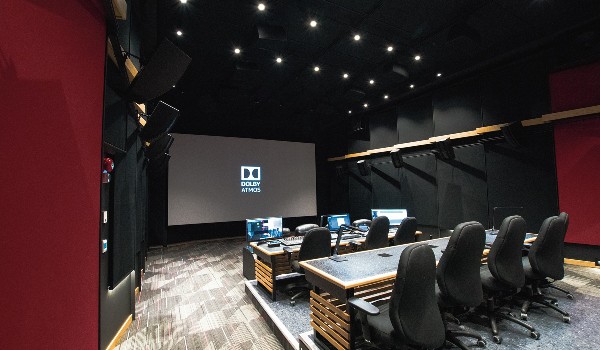 After years of sustained growth in film and TV production in the region, Northern Ontario is now home to a new post-production facility, which its operators hope will help keep productions in the North longer.
Canadore College in North Bay, ON has opened a 5,588 square-foot post production centre, which hosts a Dolby Atmos mix stage, a colour correction suite and ADR (dialogue replacement) stage.
The nearly $2.2 million-facility was created with investments by the Northern Ontario Heritage Fund (NOHFC), FedNor and the college.
According to provincial statistics, for every $1 million of film production spending, 21 full-time and associated jobs are created.
North Bay saw 11 film and TV productions film in the city in 2017. Across Northern Ontario, NOHFC provided approximately $27 million in funding to 39 TV shows and films that shot in the region in 2017, up from the 27 projects it funded in 2016.
"Having a regional post-production facility of this calibre is going to be tremendous for the advancement of business and the film industry over the next number of years. The entertainment industry has the capacity to touch almost every aspect of our community and the economic advantages are incredible, ranging from accommodations and transportation, to catering and equipment levels, and location rentals," said Peter Chirico, president and CEO of the North Bay and District Chamber of Commerce in a release. 
Associate Dean for Media, Design and Dramatic Arts at Canadore College Yura Monestime told Playback Daily that while the region has been experiencing a boom in production, it has struggled to keep productions in the region once filming wraps.
"Before, [productions] would shoot up here and then they would leave, pulling all the money away," he said. "Now there's really no excuse. They could, if they wanted to, stay in the North [for post-production]."
Productions can bring aboard their own mixers, colourists and professionals, with Monestime ultimately hoping Canadore's students will be able to sit in on the mixing. "It will be a cool synergy to have them watch experts at work," he said.
While the facility is part of the college, Monestime said it is large enough to host professional productions and educational initiatives concurrently.
He said producers have already expressed interest in the facility, with three projects tentatively lined up to use the space in April.