In brief: The CFC celebrates Christina Jennings
Plus: Gusto Worldwide Media nabs eight Taste Award nominations and AMI-tv sets premiere date for Anaid Productions' doc series.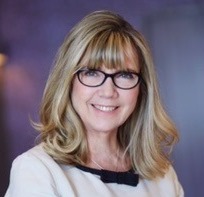 CFC awards Shaftesbury founder and CEO with the 2018 Award for Creative Excellence
The CFC has named producer, founder and Shaftesbury CEO Christina Jennings (pictured) the recipient of the 2018 CFC Award for Creative Excellence. The award recognizes her creative contributions to the Canadian and international entertainment industries. In 1990, Jennings joined the CFC as a producer with the centre's Resident Program, now called the Cineplex Entertainment Film Program. She founded Shaftesbury in 1987, which has gone on to produce such titles as Murdoch Mysteries, Carmilla and Frankie Drake Mysteries, to name a few. Tatiana Maslany and CFC founder and chair emeritus Norman Jewison will present the award to Jennings at a reception in Los Angeles on March 21.
Gusto Worldwide Media nominated for Taste Awards
Gusto Worldwide Media has scored eight Taste Award nominations, which honour the best in food and lifestyle programs. Notably, Gusto Worldwide-produced programs took five of the nine nominations for Best International Program, including nods for A is for Apple, Fish the Dish, One World Kitchen, The Latin Kitchen and The Urban Vegetarian, all of which air on Bell Media's Gusto. Manwhile, Insight Productions' Top Chef Canada will also compete in the category, as well as for Best Reality Series. Gusto Worldwide's The Urban Vegetarian also garnered two other nominations, with nominations in the Best Food Program: Television and Best New Series categories. Meanwhile, The Latin Kitchen was also recognized with a nomination for Best New Series.
Mind Set Go gets a premiere date
Anaïd Productions' new eight episode, 30-minute doc series, Mind Set Go, is set to air on AMI-tv. Produced by Vancouver and Edmonton-based Anaïd, in association with Accessible Media Inc. and the Canadian Paralympic Committee, the series follows eight Canadians who try to tackle their obesity over the span of three months. Throughout the series, participants also receive support and insights from Canadian paralympians as well as Amazing Race Canada's Lowell and Julie Taylor. Exec producers include Margaret Mardirossian (X-Weighted) and Helen Schmidt (The Liquidator), exec story producer Cheryl Binning and directors Tara Shortt and Mark Lawrence. The show will air on Thursdays at 8:30 p.m. starting on March 8 on AMI-tv. Following the broadcast, full episodes will be available to stream. The Canada Media Fund (CMF), the Rogers Telefund, the Province of British Columbia's Film Incentive B.C. Tax Credit, the Government of Alberta, the Alberta Media Fund and the Canadian Film or Video Production Tax Credit all supported the series. Paralympians included in the doc are Michelle Salt, Maya Jones, Josh Cassidy and others.