CMF invests $3.5M across 16 web series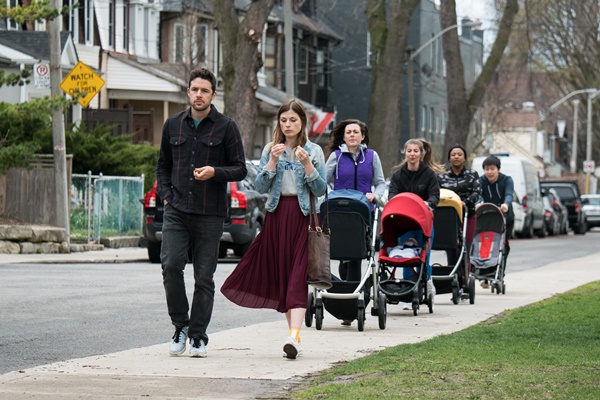 LoCo Motion Pictures' How to Buy a Baby and LaRue Entertainment's True Dating Stories were among the digital projects to receive funding in the latest round.
The CMF has invested $3.5 million across 16 returning web series, including projects from Nelvana, LoCo Motion Pictures and LaRue Entertainment.
The latest round of funding is for Canadian web series going into their second season or beyond. The CMF added the new program, which is part of its Experimental Stream, in October 2016 with a view to supporting web series after their first season.
On the English-language side, LoCo Motion's How to Buy a Baby (pictured), Lapaire Productions' CSA-nominated peopleWatching, She Said Films' Running With Violet, LaRue Entertainment's True Dating Stories, Shaftesbury's Emerald Code and Nelvana's Miss Persona all received the maximum $250,000, while Zoot Pictures' Nikola Tesla and the End of the World was awarded $200,000 and Media Headquarters Film & Television's Red Button received $230,908.
On the French-language front, Productions Pixcom's Âge adulte, Attraction Images' Gamer and Productions Casablanca's Terreur 404 each took home $250,000 apiece. Other projects to receive financing were TV5 Québec's Connexion en cours ($205,400), Babel Films' Le temps des chenilles ($198,000), Blach Films' Marc-en-peluche ($191,500) and Sport Conception Audiovisuelle's Mouvement Deluxe ($207,365).
The applications were evaluated by a five-member jury consisting of Voyelle Acker (Paris), Kelly-Lynne Ashton (Toronto), Joël Bassaget (Berlin), Véronique Marino (Montréal) and Emilia Zboralska (Toronto).
Image: Shutterstock