More Canadian features, shorts selected for SXSW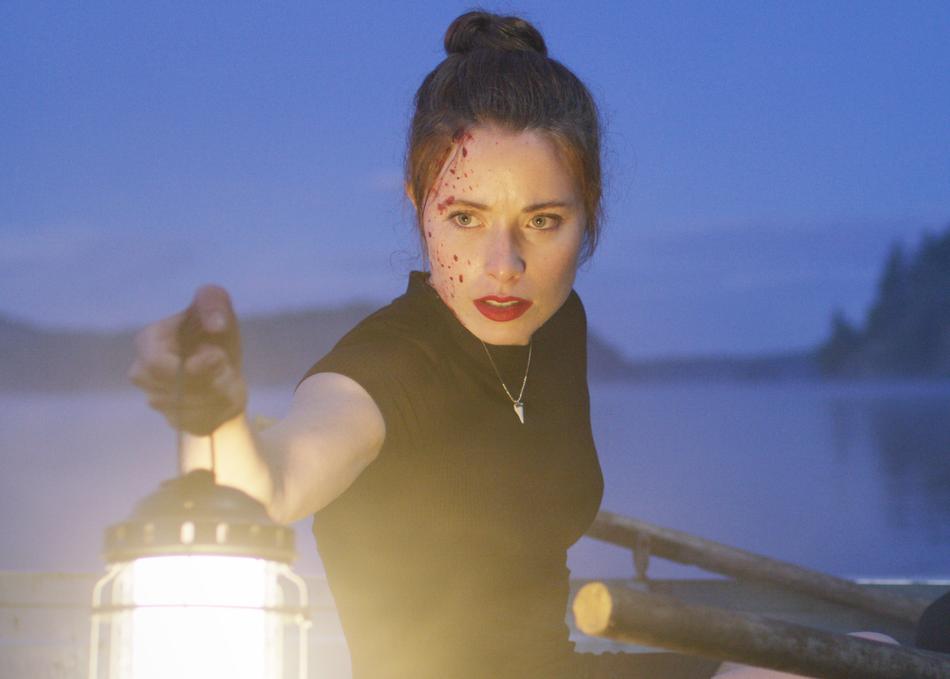 Colin Minihan's thriller What Keeps You Alive will world premiere in the Midnighters section, while several shorts and VR projects will also debut at the Texas fest.
The final additions to the SXSW Film Festival have been announced, with Colin Minihan's What Keeps You Alive (pictured) making its world premiere in the Midnighters Program.
Written by Minihan and Brittany Allen, the film follows two women attempting to celebrate their one-year wedding anniversary. Producers on What Keeps You Alive are Chris Ball, Kurtis David Harder, Ben Knechtel and Minihan. The horror feature stars Hannah Emily Anderson (Jigsaw), Brittany Allen (All My Children), Martha Macisaac (Superbad), Joey Klein (The Other Half) and Charlotte Lindsay Marron (Between).
Four Canadian narrative shorts will also head to the Austin, TX festival, including Kelly Fyffe-Marshall's Haven. Written and directed by Fyffe-Marshall and produced by Tamar Bird, the film follows a young Afro-Canadian girl who delivers earth-shattering news to her mother. Also added to the program are Emma Seligman's Shiva Baby, about a college student who runs into her sugar daddy at a funeral service; Sherren Lee's The Things You Think I'm Thinking, about a burn-survivor and amputee who goes on a date with a regularly abled man; and Chandler Levack's We Forgot to Break Up, about a man who reconnects with his now-famous former bandmates.
Three Canadian doc shorts and a midnight short were also selected, including Charie Tyrell's My Dead Dad's Porno Tapes, which follows the filmmaker as he seeks to better understand his emotionally distant late father. Also joining the doc lineup are Brandon and Skyler Gross' On My Way Out: The Secret Life of Nani and Popi, following the filmmakers' grandparents and a secret that threatens to upend their 65-year marriage; and Ann Shin's The Terrorist Hunter, which follows controversial spy Rita Katz. The lone Canadian Midnight Short selected is Santiago Menghini's Milk, which follows a teen who encounters his sleepless mother in the middle of the night. 

The Independent Episodics section highlights web series and TV pilots, with Canadian project Night Owl selected to screen. Directed by R. Miskin and Gillian Muller, the comedy follows a young woman who ventures out of her comfort zone to make some real friends.
Lastly, in the virtual cinema category, Patrick McGuire and Jeff Orlowski's Living With Jaguars will make its world premiere.
The newly announced selections join three Canadian features that were previously added to the festival's lineup.