Babe Nation Creations heads to WhoHaha
Digital series Ghost BFF will debut on the platform, which was co-founded by Elizabeth Banks and is dedicated to female-led comedies.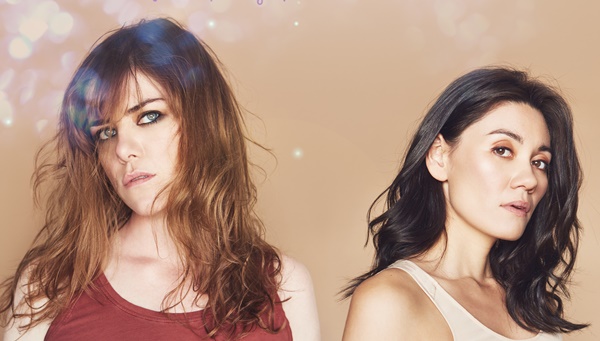 A new digital series from Toronto-based prodco Babe Nation Creations has been picked up by WhoHaha, the female-focused digital comedy platform co-founded by actress/producer Elizabeth Banks and Digital Media Management.
Ghost BFF, follows a young woman who struggles to deal with the fact that her best friend has come back from the dead. The 11-episode series, which uses humour to tackle big topics like depression and mental health, will launch on the platform on March 1.
Created and written by actress Vanessa Matsui (Shadowhunters), the series is produced and co-written by Babe Nation's Katie Nolan. It stars Matsui in the lead role, alongside Tiio Horn (Man in the High Castle), Dan Beirne (Fargo), Cristina Rosato (Bull) and Jon Cor (Suits). Matsui directed two episodes, while Lindsay Mackay (Wet Bum), directed nine.
"Ghost BFF is an edgy, poignant series that uses comedy as a coping mechanism and provides an authentic experience for the viewer, proving that some of life's funniest moments arise in the darkest of times," said Audrey Povar, development producer at WhoHaha, in a statement.
The series will also be accompanied by 12 two-minute videos called Let's Talk About our Feels, written in collaboration with mental health professionals from Toronto's Centre for Mindfulness Studies. The accompanying videos were produced with the participation of the Telus Fund and the Ontario Media Development Corporation.
Babe Nation Creations was founded by Nolan, and producers Lindsay Tapscott and Emma Fleury. The prodco's 2014 digital series Hot Mom streamed on FunnyOrDie.