Field of Vision launches doc fellowship
Rise director Michelle Latimer is one of four filmmakers selected for the year-long program.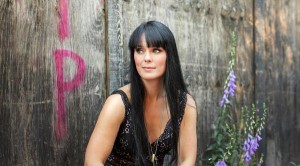 Field of Vision, the documentary unit of New York-based First Look Media, has unveiled a fellowship program to support docmakers.
Rise director Michelle Latimer (pictured) is the only Canadian selected for the year-long program. She'll be joined by director Garrett Bradley (Alone, Below Dreams), filmmaker Charlie Lyne (Fish Story, Beyond Clueless), and Lyric Cabral, co-director of the Emmy-winning documentary (T)error.
The filmmakers will participate in a year-long collaborative program designed to help them achieve their long-term artistic goals. In addition to helping with idea development, creative support, and providing a grant, Field of Vision will also lead workshops throughout the year in the areas of digital security, research, and legal issues. 
The four filmmakers all previously worked with Field of Vision in the past three years. The fellows will participate in Field of Vision's editorial process, including identifying stories and offering filmmaker feedback.
"We are establishing this fellowship program to support filmmakers beyond project-based commissions, and to invite artists to collaborate in our editorial process," said Field of Vision executive producer Laura Poitras, in a statement.
Field of Vision and First Look Media have also announced its first-ever artist-in-residence: data artist Josh Begley. Begley's first project as artist-in-residence is the NFL-focused film Concussion Protocol — a short made with footage of all reported concussions sustained in the sport this season.
Founded in 2015, Field of Vision has funded over 70 shorts and provided support for 10 feature documentaries. The unit is the recipient of the International Documentary Association's Best Short Form Series award and a News and Documentary Emmy nomination.
From Realscreen