CMF invests $6.2M across 27 digital media projects
Sinking Ship Entertainment, Secret Location and Zone3 are three of the companies that received development coin for upcoming projects.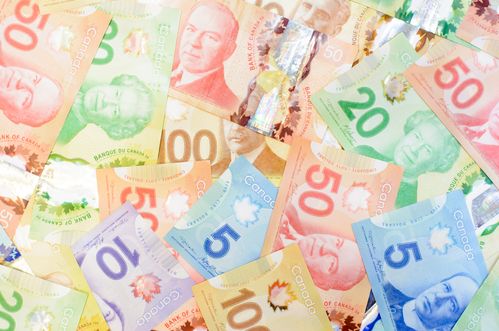 The Canada Media Fund (CMF) has invested more than $6.2 million in marketing and development support across 27 digital media projects through its experimental stream innovation program.
All told, 19 Canadian companies shared $4.2 million in development support, including Secret Location, Zone3 and Sinking Ship Entertainment. Sinking Ship received $75,000 to develop the digital media game Chipfits, while Zone3 recevied $168, 309 for the rich interactive media program Phenomena, and Secret Location's Occam's Razor received $133,106. 

Four companies received $290,000 each for their bilingual games: Studio Trebuchet for Winds & Leaves, Studio de jeux Bishop for Sherpa, Hitscan Corp for DreadVR and Lightning Rod Games for Rock Gods. Meanwhile, Global Mind Inc. received $273,945 for Netherworld, Virtys Inc. received $260,000 for Projet Nebula, and a software project called Viral 360 received $225,000.
Other big recipients were SkyShow Inc. which received $290,000 for its bilingual rich interactive media project, Stitch Media for its English-language game Flow Weaver ($290,000), Art + Icons for Humanize AI ($290,00), Urbania Studios de Creation for Le facteur de l'espace ($239,945) and Martov Inc. for Forged VR ($225,000).
Codecore Technologies received $190,961 for its software CodeCast, Campfire Union Studios received $165,370 for its game Escape from Monster Mansion, Red Hood Games received $165,000 for Home Defense (w/t), while Hammer & Tong Picture Industries received $30,000 for the rich interactive media Wetigo.
On the marketing side, the CMF contributed $2 million across eight interactive digital media projects. Vice Productions' Tale of the Jaguar received $400,000, as did 3Scape Systems' 3Scape Presents. Predikat's SmartTarget marketing and sales software received $398,500, while Gamesbymo's A.N.N.E took $277,350.
Other marketing support recipients were Notetracks, which received $232,000 for its rich interactive media Notetracks Connect, the game Away ($130,000), Vubble's self-titled software ($127,455) and Reel Apps Shot Lister software ($68,737).
The CMF has contributed more than $77.5M in development and marketing support to 354 interactive digital media projects since the Experimental Stream was created in 2010.
Image: Shutterstock