In brief: Whites Sudbury expands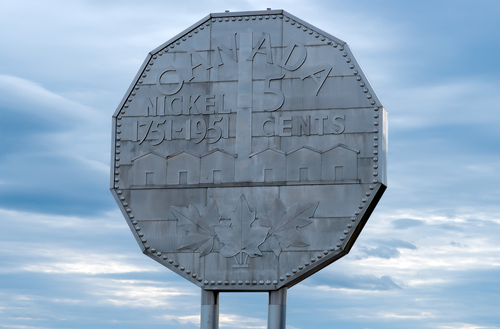 Plus: Andrea Grau takes on a senior management role at TIFF and Seven24's Tom Cox is awarded for his contributions to the Canadian industry.
William F. White International expands with new location
William F. White International is expanding its Sudbury operations with a new office and warehouse. The film equipment supplier's new location will span 4,691 square feet to give the company more warehouse space, a dock-level bay and a drive-in bay. Whites Sudbury opened in 2014, sharing space with Northern Ontario Film Studios, a former ice rink turned soundstage. The region has seen a production boom in the past few years, with Whites supplying recent productions including CraveTV's Letterkenny and CTV's Cardinal and the feature film Pyewacket.
Andréa Grau returns to TIFF
Touchwood PR president Andréa Grau has been appointed the Toronto International Film Festival's new VP public relations and corporate affairs. Reporting to executive director and COO Michèle Maheux, Grau will lead TIFF's in-house agency, Dept. 30, which consists of TIFF's communications, marketing, digital, creative and editorial departments. In addition to being part of TIFF's senior management, she will be responsible for "expanding the integrity of the TIFF brand internationally and at home" and developing a PR strategy as the organization enters a new strategic plan and seeks to replace outgoing CEO Piers Handling. Grau has almost 25 years of experience working in arts and culture and communications, with past clients such as Pathé International, Cineplex, eOne, Telefilm Canada and the Academy of Canadian Film and Television, among others. Grau previously ran the TIFF Communications department from 2002 to 2009. She will retain ownership over Touchwood, the boutique publicity agency she founded in 2009.
DCTV property makes Canada Reads 2018 shortlist
Mark Sakamoto's Forgiveness has made CBC's Canada Reads shortlist. Don Carmody Television (DCTV) optioned the rights to the memoir in 2015, with Rob King (Tokyo Trial) adapting the book for the screen. The memoir tells the true stories of the author's grandparents – Canadian soldier Ralph MacLean, who became a Japanese POW in World War II, and Canadian-born Mitsue Sakamoto, whose Japanese-Canadian family was interned in Alberta. The annual "battle of the books" will air on CBC between March 26 and 29, with five celebrity panelists defending their chosen book.
Seven24 Films' Tom Cox receives the 2018 Douglas James Dales Industry Builder Award
Seven 24 Films' Tom Cox was named the 2018 Douglas James Dales Industry Builder Award by Sim Lighting & Grip at an event in Ottawa on Jan. 31. The award is named after the late founder of PS Production Services, now called Sim Lighting & Grip. The annual award is given to a producer whose commitment to the Canadian film and TV industry has benefited the community. The managing partner and exec producer of the Calgary-based prodco has 30 years experience in the industry, with recent exec producer credits including CBC's Heartland and Space's Wynonna Earp, among others. Cox joins previous honourees Alex Raffé, Sandra Cunningham, Linda Schuyler and Stephen Stohn.
Amdocs acquires Vubiquity
Vubiquity, the U.S.-based parent co of Toronto digital distributor Juice Worldwide, has been acquired by media software and service provider Amdocs. The USD $224 million cash deal will allow the software company to "deliver enhanced digital content capabilities for network operators, video distributors, OTT companies, content owners and content producers." With the acquisition, Vubiquity's CEO Darcy Antonellis, will transition to become the head of Amdocs media division. Vubiquity acquired Juice Worldwide in September 2015. The Toronto-based company, which recently opened a Los Angeles office, works with various clients including eOne, Amazon among others to deliver content across digital download and streaming platforms, to support digital supply chain workflows and technology to create creative user experiences.