TVO investigating harassment allegation against Steve Paikin
The pubcaster has launched a third-party investigation into an allegation made by former Toronto mayoral candidate Sarah Thomson.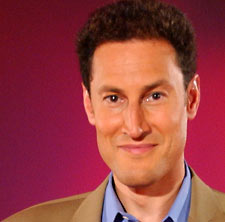 TVO has launched an investigation into The Agenda host Steve Paikin after a sexual harassment allegation was brought forward by former Toronto mayoral candidate Sarah Thomson.
The announcement was made Monday, Feb. 5 by TVO CEO Lisa Wilde, who said "we believe it is important that allegations be fully heard and investigated" and that an independent third party will be appointed to investigate.
According to a release, Paikin made TVO aware of the allegation after he received an email from Thomson on Feb. 3 detailing comments she alleges he made to her during a lunch in 2010, in which Ms. Thompson, her assistant and Paikin were to discuss Ms. Thompson's appearing on The Agenda.
In a blog post on her website, Thomson wrote that her assistant witnessed Paikin ask Ms. Thompson to have sex with him and that after she rebuffed him, she was not invited back as a guest on The Agenda, while her male competitors were.
Paikin will remain in his role pending the outcome of the investigation. The broadcaster also said that stories related to this subject will be handled by other TVO journalists.