Letterkenny short-form spin-off headed to SnackableTV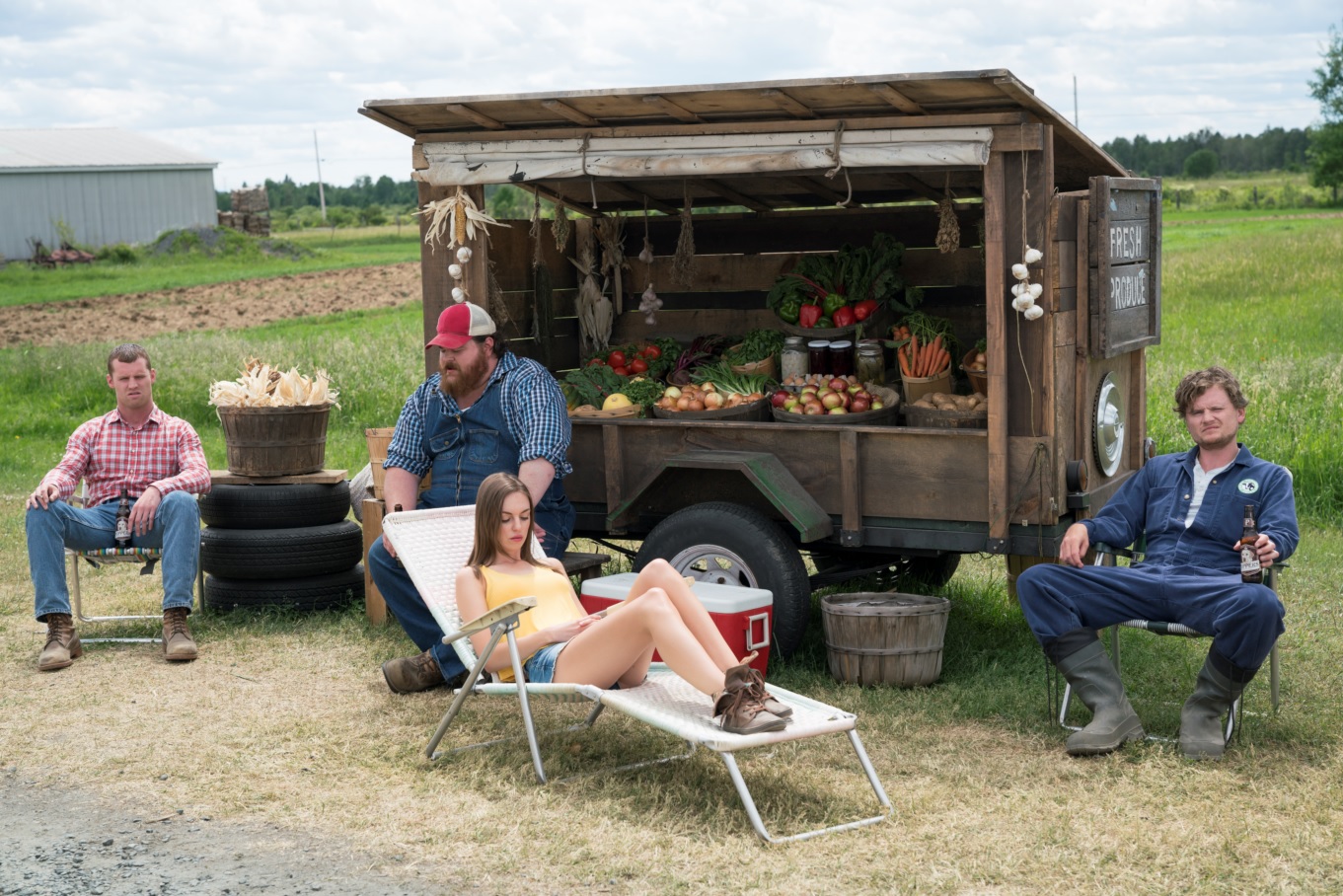 Bell Media's mobile app will also be the Canadian home for Kevin Hart's Laugh Out Loud comedy service.
Bell Media has announced the first original program for its free mobile short-form video app, SnackableTV.
A short-form extension of CraveTV's Letterkenny is set to go into production later this year, produced by New Metric Media in partnership with DHX Media and Playfun Games. Letterkenny, which was created by star Jared Keeso, first launched as a series of online shorts and, according to a relase will head back to its roots for the new Snackable series.
The announcement was tied to the official launch of Snackable TV, which has been testing in beta on iTunes since last summer. Also revealed was another deal between Lionsgate and Bell Media, which will see comedian Kevin Hart's Laugh Out Loud comedy service available exclusively on the platform; the two companies also recently revealed a deal that will see the Starz brand arrive in Canada on Bell Media's TMN Encore channel. Lionsgate acquired Starz in 2016.
Snackable TV currently offers 45 series, 30 of which are exclusives, including HBO's High Maintenance web series, Comedy Central's Honeymoon Tour and Jordan Peele's Vandaveon and Mike, Nothing to Report.
Other content available on the service will include exclusive clips from season one of Letterkenny, season one and two of Canadian sci-fi web series Space Riders: Division Earth, shorts from The Beaverton, as well as daily videos from eTalk and Gusto programming.
Snackable was first unveiled as a short-form video strategy for Bell Media in 2016 at the company's Upfront presentation. It is currently being offered ad-free for users, with an ad-supported version set to launch later this year. It is available on both iOS and Android.