Cameras roll on final episodes of Killjoys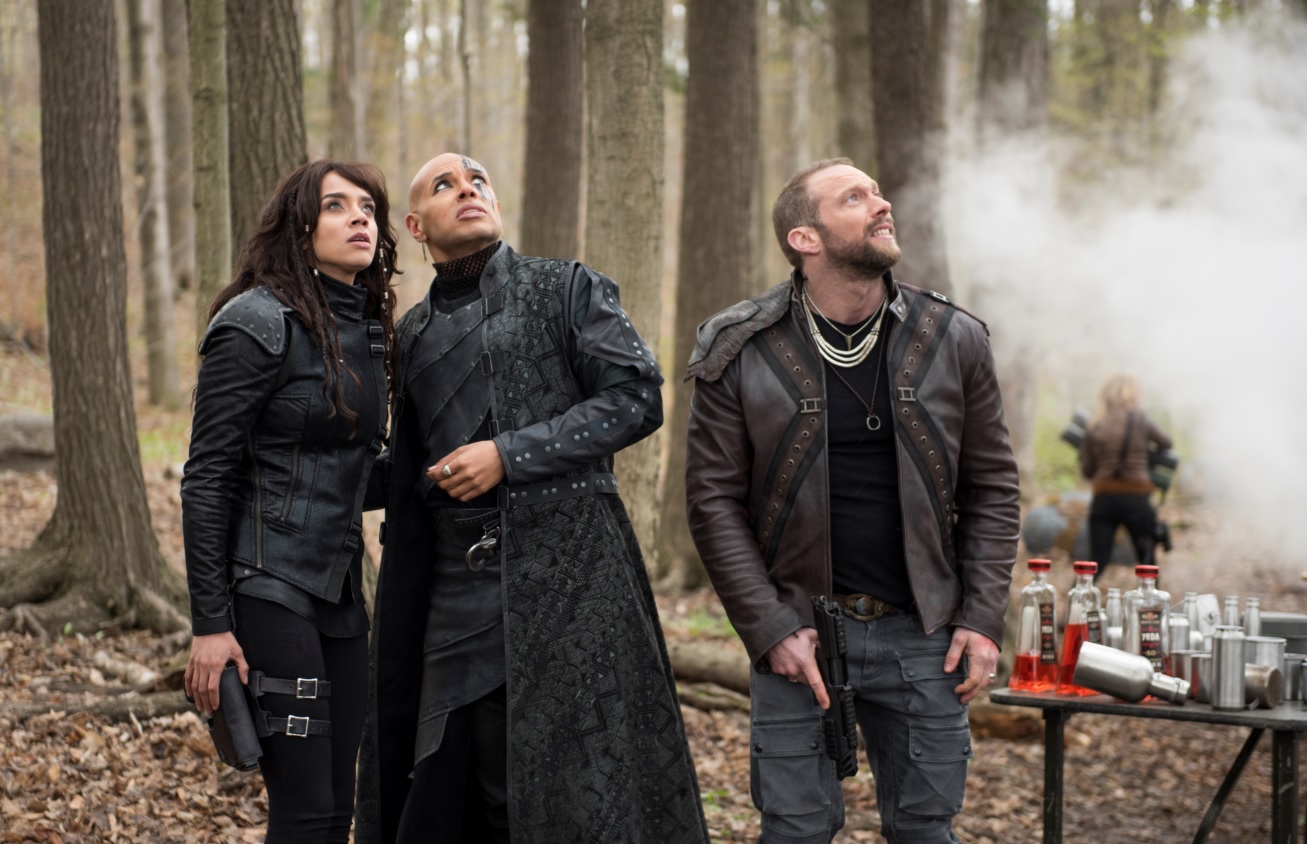 Series creator Michelle Lovretta hands showrunner duties to Adam Barken for the last two seasons.
Production is underway on the final 20 episodes of Space's Killjoys. 
Produced by Boat Rocker Studio's Temple Street, seasons four and five of the series are currently shooting in Toronto. In September, Space and U.S. broadcaster Syfy greenlit two final 10-episode seasons, with season four set to debut later this year.
The sci-fi series, which follows intergalactic bounty hunters, was created by Michelle Lovretta (Lost Girl), who served as showrunner for the first three seasons. Boat Rocker announced Feb. 1 that Lovretta will hand the showrunner reins to Adam Barken for the final two seasons. Barken (X Company), has been a writer and producer on the series since season one. Lovretta will remain an exec producer and writer on the series.
"Adam has been my dear friend and secret weapon for three wonderful seasons," Lovretta said in an a statement. "I'm thrilled we're increasing his role as we finish our Killjoys journey in the Quad."
No additional information on the role change was provided.
David Fortier, Ivan Schneeberg, Karen Troubetzkoy and Stefan Pleszczynski are also exec producers on the series. Directors on the final episodes are Stefan Pleszczynski (The Flash), Samir Rehem (The Next Step), Michael Marshall (X Company), Stephanie Morgenstern (X Company), Peter Stebbings (The Disappearance) and Paolo Barzman (Wynonna Earp).