Prime Time '18: Mastin opens with a call for collaboration
As the Canadian TV industry looks ahead to this year's Broadcasting Act review, the head of the CMPA asks the industry to consider both sides of the story.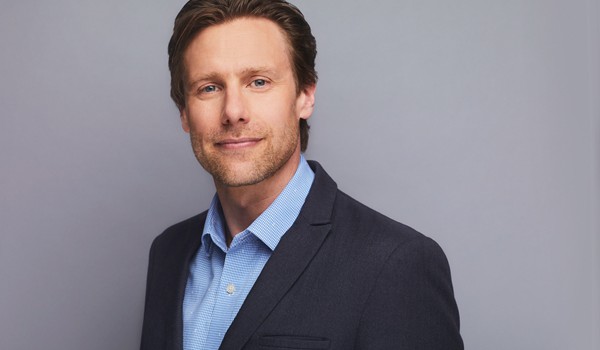 Like those in any industry, stakeholders in Canadian TV regularly advocate for their own interest, seeking to guard what they deem important and fighting against what's thought to be harmful.
This is an ongoing struggle in the domestic industry, magnified in recent years by external technological disruption and seismic changes in public policy.
But as the industry comes together at Prime Time in Ottawa to stare down the challenges of 2018, CMPA president and CEO Reynolds Mastin opened the conference by asking the industry to try to learn from past mistakes, put differences aside, and think about what will genuinely make the industry a better place.
"When we work together as an industry, we collectively move forward for the greater good. When we don't, we lock ourselves into a destructive cycle of playing one zero-sum game after another," he said. "Some we may win, some we may lose. But in the meantime, we devote precious resources to fighting increasingly old and stale battles. Even worse, we then leave it to external forces to dictate our fate, rather than sitting down and solving our own problems."
He told the audience that the industry now has the opportunity, in this moment of time, to work together for a better way forward when Heritage Minister Melanie Joly launches her formal consultation process ahead of the Broadcast Act review this summer.
"Our hope and expectation is that Canadian broadcasters will ask themselves how they can best work with their producer suppliers in a way that everybody wins. Based on recent deals I'm seeing, few of our broadcaster partners appear to be asking themselves that question today.
"But at the same time," he continued, "we as producers need to ask ourselves how we can help ensure that Canadian broadcasters are best positioned to compete against the foreign OTT giants that are operating in our territory."
With Netflix as a Grand Patron sponsor of Prime Time, that very elephant was sitting (literally) in the room. Mastin took the opportunity to acknowledge his own past criticisms of Netflix with a joke – "Two years ago this led to a CMPA board resolution that I'm no longer allowed to insult sponsors in my opening remarks" – and called for "thoughtful dialogue" to find middle ground.
But not without a bit of a parting shot:
"We can agree to disagree on whether sovereign countries should be able to determine their own cultural destiny, or if this would be better dictated by foreign multinationals headquartered in Los Angeles or, say, Seattle," he said wryly. "The important thing is to begin having a thoughtful dialogue about the future together."
And according to the CMPA's annual economic report, there are several concerning trends that require some conversation right now.
While Canadian film and TV production increased 16% to $3.3 billion in 2016/17, the report warned of declines in domestic production financing from private broadcasters and even steeper decline in production investment in children's and youth production programming.
According to the report, financing of Canadian television production by private broadcasters fell by 13% in 2016/17 to $412 million. At the same time, in-house production at the broadcasters increased by 5% $1.32 billion. The report indicated this was largely due to a 33% increase in spending on sports programming.
Meanwhile, investment in kids and youth programming dropped roughly 17% to $521 million. The decline was driven partly by a 22% drop in children's animation production.
Across Canada, the total production volume increased 24% year-over-year to an all-time high of $8.38 billion in 2016/17. This was driven in part by a $1.1 billion year-over-year increase for foreign location and service production, which hit $3.76 billion for the year. The increase in overall production generated 171,000 full-time jobs, according to the study, as well as adding $12 billion to the country's GDP.
The report, which takes into account domestic production, foreign location and service production, and broadcaster in-house production, is published by the CMPA in collaboration with Department of Canadian Heritage, Telefilm Canada and the Association québécoise de la production médiatique (AQPM). The report is prepared by Nordicity.
With files from Jordan Pinto