Canadian features head to SXSW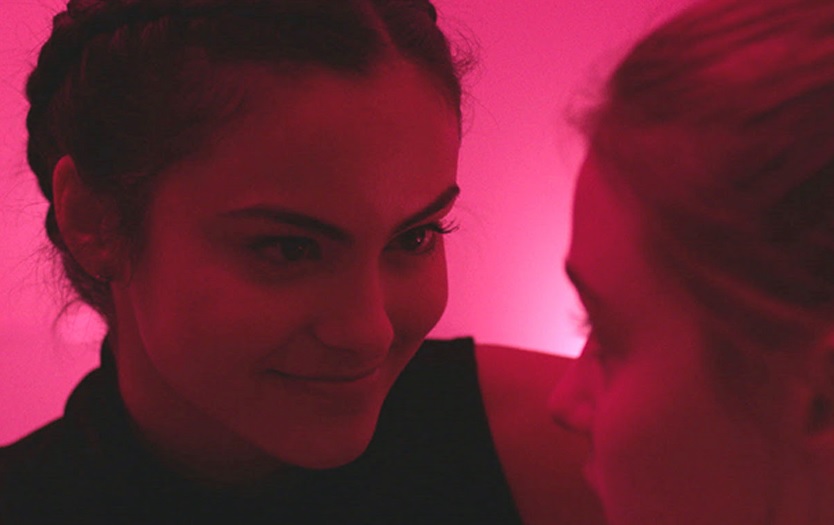 Carly Stone's The New Romantic will world premiere at the Texas fest, alongside Jason Stone's First Light.
Three Canadian feature films will have their world premieres at the 25th annual SXSW Film Festival in Austin, TX.
Carly Stone's debut feature The New Romantic (pictured above) was selected from 1,408 submissions to make its world premiere in the in the Narrative Features category.
Produced by L.A.-based Drive Films, Vancouver's Independent Edge Films, The New Romantic follows a college senior who dates an older man in exchange for gifts. It stars Jessica Barden (The End of the F***ing World) and Camila Mendes (Riverdale).
Kyle Mann (Push) also serves as a writer and producer on the feature, with JoBro's Jonathan Bronfman (The Witch) producing alongside Michael Risley (Shattered) and Jason Ross Jalley (Dark Rising: Warrior of Worlds). Pyewacket's Andrew Bronfman is an associate producer.
Meanwhile, First Light, from Canadian director and screenwriter Jason Stone (This is the End), will also make its world premiere in the Narrative Spotlight section. Filmed in Ottawa, the YA drama tells the story of two teens who are on the run after experiencing a close encounter of the third kind. The sci-fi film is produced by Michael Baker (Backcountry) and Chris Ferguson (Afflicted), with Aaron Barnett (Remember) serving as coproducer.
Also heading to the fest is Prospect, from U.S. filmmakers Zeek Earl and Chris Caldwell. The film follows a teenage girl and her father as they look for riches on a remote moon and encounter others on the same quest. It is produced by California-based Depth of Field and Ground Control, alongside B.C.'s Bron Studios.
The SXSW festival runs from March 9, 2018 to March 13, 2018.