Aircraft's runway to the Oscars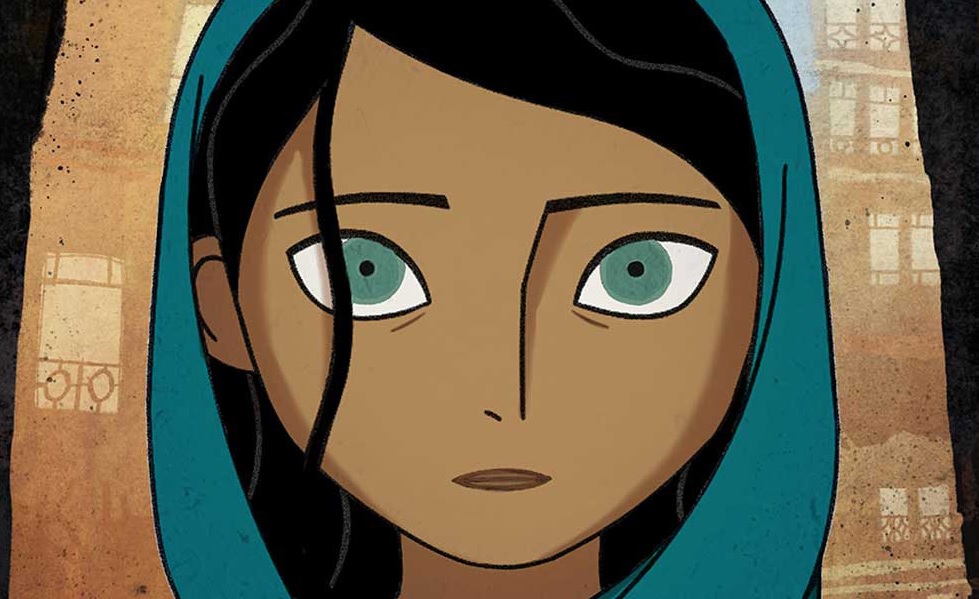 Anthony Leo and Andrew Rosen on building The Breadwinner and campaigning for the Academy Award.
When Aircraft Pictures first optioned the rights to Deborah Ellis' children's novel The Breadwinner in 2010, the Toronto prodco originally intended to develop it as a live-action film. Eight years later, the movie is nominated for Best Animated Feature at the 90th Annual Academy Awards.
Produced by Aircraft, Ireland's Cartoon Saloon and Luxembourg's Melusine Productions, The Breadwinner follows Parvana, an 11-year-old girl living under Taliban rule in Afghanistan who, after her father is arrested, dresses up like a boy to become her family's primary earner. The film is directed by Nora Twomey, with Anita Doron adapting the script.
The road to Oscar – or runway, in aeronautics lingo – has been long and filled with bumps, strategic pivots and lucky breaks, admit Aircraft founders and producers Anthony Leo and Andrew Rosen. The first challenge was the format itself: while live-action had been Aircraft's "default", the nature of The Breadwinner story meant that, to attract the book's core audience (10 to 13 year olds), while also dealing with its intense subject matter, animation would be the only viable option.
"When you're dealing with subject matter like the Taliban, animation really was the right choice because it allows you to kind of sugarcoat the pill," Leo told Playback Daily, adding that animation gives a bit of distance from content that might be too graphic for kids as a live-action production.
"We looked at films like Watership Down and Grave of the Fireflies, which are animation classics that take their subject matter seriously. That's the angle we wanted this to go for – something that could last through the ages and be with kids [ages] nine and above that they could always learn from," says Rosen.
Their journey turned to finding a production partner with a track record of delivering "director-driven" animated content, a search that brought them to Cartoon Saloon, which had been nominated for an Oscar for its work on the 2009 animated feature The Secret of Kells. Cartoon Saloon boarded the project in 2014 and Melusine Productions joined shortly thereafter, locking in additional financing for the $12-million film.
The Breadwinner premiered at the Toronto International Film Festival in 2017 and has been garnering accolades ever since. It picked up awards from the Toronto and Los Angeles film critics associations, a Golden Globe nom, and is up for best animated feature at the upcoming Annie Awards. The Breadwinner will also compete for best film at the Canadian Screen Awards in March, going head-to-head against six live-action films.
As it builds momentum with its various awards recognition, and with the Academy Awards just over a month away, Aircraft is now in full-blown Oscar campaign mode.
"It it is definitely a different universe in the sense that, between us and [US distributor] GKids and [Canadian distributor] Elevation Pictures, we're working with a number of awards campaign consultants," says Leo. "There are very strict rules about what you can and cannot do when you're trying to run an Oscar campaign."
For example, you can only email Academy members once a week, he says. "You can do up to four screenings with Q&As, but you can't do any receptions, there can't be any alcohol involved. It's a big business!" 

The ultimate goal is to raise awareness and get Academy members to see the film, which faces big-studio competition in Coco, The Boss Baby and Ferdinand alongside fellow indie Loving Vincent. 
While its become somewhat of a cliche to say it's an honour just to be nominated, Rosen and Leo say they've been overwhelmed by the support from the Canadian industry and are happy for the validation the awards give the film's many partners.
In addition to Cartoon Saloon and Melusine, Aircraft's partners include Toronto's Guru Studio, which was brought on board to provide animation work on various aspects of the film, including the film's parallel storyline in which Parvana invents fantastical stories to keep hope alive with her family. The voice casting, as well as post-production and music were also all handled in Canada. In addition, Aircraft worked with Jon Levin at CAA to help lock in the last bits of the film's financing. Through Levin's connections, and those of two of the film's exec producers, Jehan Noujaim and Karim Amer (the filmmakers behind the Oscar-nominated documentary The Square), the script ended up in the hands of Angelina Jolie, who boarded the project as an exec producer in 2015.
Whether they take home an Oscar or not, the duo hope the nomination raises awareness for the film itself.
"You don't make movies necessarily for awards," says Rosen. "You make them for audiences and we just really hope this nomination will put that spotlight on the film and get it seen around the world."