Deals: Syndicado, CMJ, Corus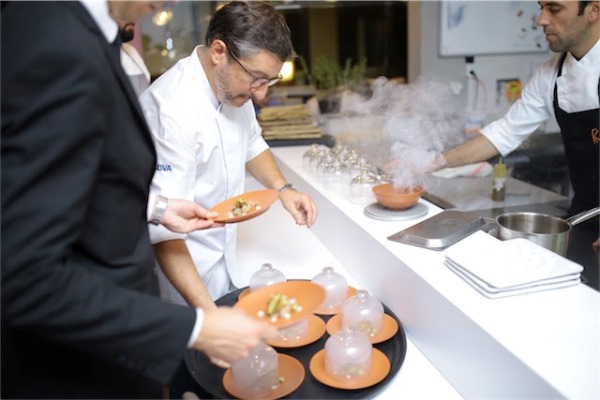 Toronto's Syndicado acquires 100 hours of factual content, CMJ partners with Bill James to develop a true crime series, and more.
Syndicado 
Toronto-based Syndicado has acquired the digital distribution rights to more than 100 hours of factual content for the U.S. and other territories. The digital distributor inked a deal with Madrid-based sales agency Feelsales for 10 documentary films, including The Turkish Way (120 minutes, pictured), which follows restaurateurs the Roca brothers as they explore the culinary gems of Turkey. It also acquired 18 documentary films from French sales agent Java Films, for worldwide distribution outside of France. Titles include Post Truth Times (52 minutes), featuring Noam Chomsky and New York Times journalists as they explore how media is shaping society. Lastly, Bristol, U.K.-based Filmcell International sold 46 hours of content for distribution in the U.S. and Canada, including four seasons of Carib-Asian Cookery and paranormal reality series Shadow Chasers (6 x 30 minutes).  
CMJ 
Montreal-based factual studio CMJ Productions II has announced a series development agreement with American baseball writer, statistician and crime book author, Bill James. Popular Crime will feature James' unconventional sleuthing techniques as an analytics expert and baseball writer, using his skills to take a fresh look at infamous American crimes. In each episode, James and his daughter, Rachel, will use their unique methodology to dismantle what we thought we knew about notorious crimes, including the cases of JonBenet Ramsey and the Zodiac Killer. The series stems from James' most recent book, The Man From the Train, in which James and his daughter investigated the Villisca axe murders.
Corus 
Corus Entertainment's Global has added two new series to its primetime lineup. Dramatic series 9-1-1 airs Wednesdays at 9 p.m. The series hails from creators Ryan Murphy (Glee), Brad Falchuk (Glee), and Tim Minear (American Horror Story), and stars Angela Bassett (American Horror Story), Peter Krause (The Catch), and Connie Britton (Nashville). Beginning Feb. 1 at 9:30 p.m., Global premieres A.P. Bio, from writers and exec producers Mike O'Brien, Lorne Michaels and Seth Meyers. The comedy, which stars Glenn Howerton (It's Always Sunny in Philadelphia) and Patton Oswalt (Happy!), follows a disgraced Harvard scholar whose forced to return home and work as a high school biology teacher. The series airs Thursdays at 9:30 p.m.
With files from Realscreen