Stingray granted broadcasting licence
The CRTC has also approved the discretionary services licence application for music channel Vintage TV.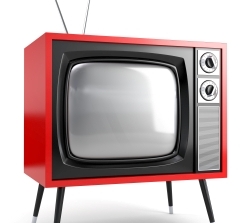 The CRTC has approved Stingray Digital Group's application for broadcasting licences to operate the national, English-language discretionary services Stingray Juicebox, Stingray Loud, Stingray Retro and Stingray Vibe.
The channels had operated as exempt services that served fewer than 200,000 subscribers, but have since surpassed that subscriber threshold.
In its application, the company proposed it devote just 7% of its gross annual revenues towards Canadian programming for each of its four services. Stingray argued that its CPE spend should be based on the historic spending level set by the previous owner of the channel, Bell Media. It also stated that music video services should be considered in a special category since they don't produce a lot of their own programming, among other arguments.
In opposition to Stingray's proposal, the Directors Guild of Canada (DGC) submitted an intervention stating that the government should require all four of Stingray's services contribute "at least 15% of the previous year's revenues to Canadian programming" because it was a "successful global multimedia company." Meanwhile, the Writers Guild of Canada argued it should at least meet the 10% requirement.
The CRTC ultimately set a CPE spend of 10% as a condition of licence for each of Stingray's four services. Stingray Juicebox provides music video programming for pre-teens, Stingray Loud focuses on the rock genre, Stingray Retro airs music videos from the 1980s to the early 2000s, while Stingray Vibe focuses on urban music.
In other CRTC news, the commission also granted Vintage TV Canada a broadcast licence as it has surpassed the 200,000 subscriber threshold required to be considered an exempt service.
Both licences will expire on Aug. 31, 2024.