Unarmed Verses wins Canada's Top Ten People's Choice Award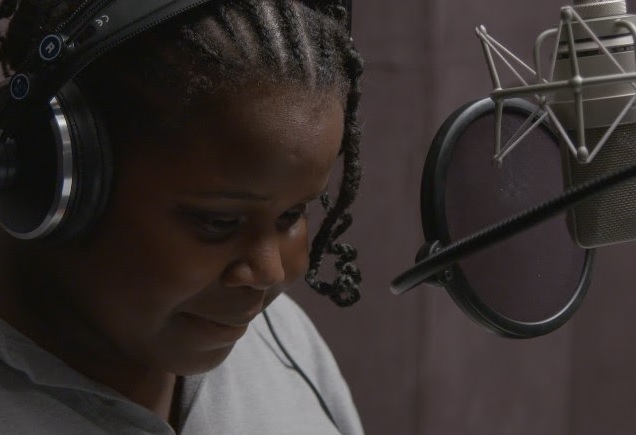 Previous winners of the prize include Alethea Arnaquq-Baril's doc Angry Inuk and Philippe Falardeau's political satire My Internship in Canada.
Charles Officer's Unarmed Verses (pictured) has won the Canada's Top Ten Film Festival People's Choice Award.
The NFB-produced project won the 17th annual prize ahead of Adventures in Public School (Kyle Rideout), Allure (Carlos Sanchez, Jason Sanchez), Ava (Sadaf Foroughi), Les Affamés (Robin Aubert), The Little Girl Who Was Too Fond of Matches (Simon Lavoie), Luk'Luk'I (Wayne Wapeemukwa), Never Steady, Never Still (Kathleen Hepburn), Our People Will Be Healed (Alanis Obomsawin) and RUMBLE: The Indians Who Rocked the World (Catherine Bainbridge).
The feature-length doc, produced by Lea Marin and executive producer Anita Lee, tells the story of Francine Valentine, a shy and curious adolescent discovering the power of poetry, music and her own voice. The film also won the top prize at Hot Docs last May, nabbing the Best Canadian Feature Documentary prize.
Officer's other film credits include Mighty Jerome (2010), a doc about the Canadian track and field star Harry Jerome, while his TV directing credits include 21 Thunder (CBC) and Private Eyes (Global).
Elsewhere, the Best Live Action Student Film award went to Waiting for Lou, directed by Katerine Martineau, while the prize for Best Animated Student Film went to Quarters, directed by FIG House.
Previous feature winners of the Top Ten Film Festival People's Choice Award include Alethea Arnaquq-Baril's documentary Angry Inuk and Philippe Falardeau's political satire My Internship in Canada ("Guibord s'en va-t-en guerre")