Deals: Breaking Glass Pictures, Films Transit, DHX Media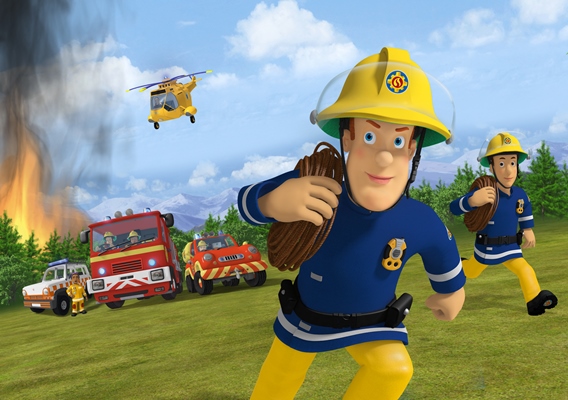 Breaking Glass takes U.S. rights to Yan England's 1:54, plus new international deals inked for Bob the Builder and Fireman Sam.
Breaking Glass Pictures 
Philadelphia's Breaking Glass Pictures has picked up the U.S. rights to Yan England's 1:54, from Montreal prodco Cinemaginaire. Produced by Diane England and Denise Robert, 1:54 tells the story of a shy 16-year-old athlete who is being bullied. Antoine Olivier Pilon (Mommy) and Sophie Nélisse (Professor Lazhar, The Book Thief) star. Breaking Glass will release 1:54 in theatres in Los Angeles on March 9, followed by a DVD/VOD release on iTunes, Google Play, Vudu, Fandango, as well as local cable and satellite providers. The film was distributed in Canada by Les Films Seville.
Films Transit International 
Ahead of its premiere on CBC Docs POV on Jan. 21 at 9 p.m., Films Transit International has picked up 52 Media's The Way Out for global sales. Written and directed by Michelle Shephard (Guantanamo's Child) and 52 Media founder David York (Wiebo's War), the doc tells the story of a Montreal mother's two-year fight to save her daughter, who joined ISIS. The Way Out was produced by 52 Media's York and Bryn Hughes. It was produced in association with the CBC and with participation from the CMF, the Canadian Film or Video Tax Credit, the OMDC, the Rogers Documentary Fund and Rogers Telefund.
DHX Media 
DHX Media and Mattel Creations have struck several international deals spanning linear broadcast, video-on-demand, theatrical and home entertainment for the latest seasons of Fireman Sam (pictured) and Bob the Builder. The eleventh season of Fireman Sam (10 x 13 minutes), produced in DHX Media's Halifax studio, will be broadcast on France Télévisions' France 5, Israel's Hop! Media Group and the polish Canal+ International's MiniMini+. On the home entertainment front, the rights for the 11th season were signed to Universal Home Video in France, ABC Commercial in Australia, German and Australian justbridge. Pathé Live has also picked up the theatrical rights for this upcoming season. Meanwhile, Hop! Media Group and MiniMini+ also picked up season three of DHX Media's Bob the Builder (11 x 26 minutes). The popular kids show will also air on Télé-Québec and Germany's SuperRTL. ABC Commercial also acquired the SVOD and home entertainment rights for Australia. Both new seasons of the series' will be released later in 2018.