Corus posts revenue, profit declines in Q1 financials
Slight overall gains in its kids content business and radio advertising were offset by sharper declines in TV ad revenues.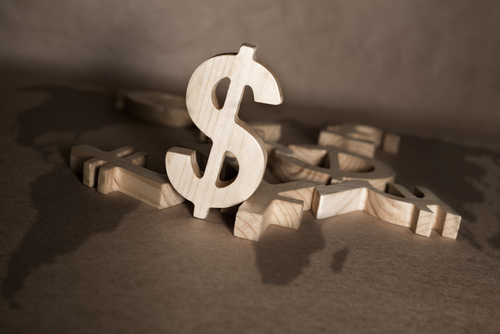 Corus Entertainment posted year-over-year declines in its Q1 financial results Wednesday, with slight gains in its kids content business and radio advertising being offset by sharper declines in TV ad revenues.
The Toronto-based media co posted Q1 revenues of $415.5 million across its TV assets, down 2% from $425.6 million at the same period last year, while revenues in its radio business remained flat at $41.9 million, down slightly from $42.4 million in Q1 last year. Overall, segment revenues fell to $457.4 million, from 467.9 million a year ago.
Consolidated profits across the TV and radio business fell more sharply, with TV profits dipping 9% to $168.6 million, from $184.4 million in Q1 of 2017. Radio profits, however, increased by 2% to $13.5 million, up from $13.3 million for the same period last year.
Meanwhile, combined ad revenues for TV and radio fell by 4% to $312.2 million, from $323.4 million a year ago. But while ad revenues were down, subscriber fees remained steady ($126.2 million compared to $126.5 million last year).
"Our first quarter results were below expectations, as gains in local radio advertising and our Nelvana content business combined with better than expected subscriber revenues were more than offset by weak television advertising market conditions," said Doug Murphy, president and CEO in a statement. "We remain committed to advancing our strategic priorities as Canada's only pure play media and content company. Our ongoing financial discipline balanced with strategic growth investments in content and Advanced Advertising initiatives position us well over the longer term in a rapidly evolving media and content marketplace."
While many areas of the business posted declines, John Gossling, EVP and CFO said on a conference call Jan. 10 that Nelvana had posted revenue increases of 24% compared with last year's Q1. As well, merchandising, distribution and other revenues increased 7%, climbing to $18.9 million, from $18.1 million a year ago.
Gossling and Corus president and CEO Doug Murphy also announced that Nelvana is partnering with Toronto-based Spin Master and Tokyo-based animation studio TMS Entertainment on a remake of the animated series Bakugan Battle Brawlers. Various versions of the show ran between 2007 and 2012.
Image: Shutterstock