Rolling Picture Company opens new T.O facility
Former Optix president George Levai has joined the post-production company, which has expanded its operations in the old NFB building.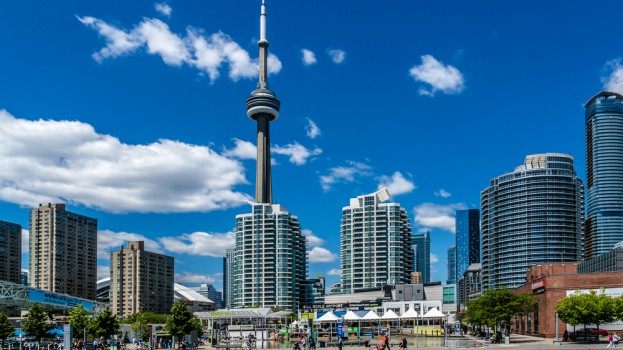 It's been an interesting couple years for former Optix Toronto president George Levai. After eggplant group acquired Optix in 2014, Levai and his wife left Toronto for the sunshine of Costa Rica, where they opened a restaurant.
After three years of "trying to be Gordon Ramsay," he joked, the couple decided the restaurant game wasn't for them. So when his old friend Mike Forsey, a partner at The Rolling Picture Company, approached him with an opportunity to join the post house in Toronto, he leaped at it.
Seeing much potential for growth in the five-year-old business, he joined RPC in fall 2017 as a managing partner, alongside Forsey and Rick Hannigan.
Three short months later, some of that growth has already been achieved, with RPC expanding its operations and moving into a new facility. The company has moved from RPC's Richmond Street office into the former NFB building, and is expanding from a primarily picture-post-production house to one that offers more sound editing and mixing operations as well.
The new facility is nearly three times as big at 8,300 square feet, and includes an 80-seat theatre, which RPC is in the midst of converting into a colour grading and mixing theatre. The team has hired Martin Pilchner to re-design the space, which will be Dolby premiere-certified. They're also adding two video and six editing suites.
For Levai, having a theatre space was integral to the success of the company going forward. "The industry has changed so much, not only in terms of technology but how you set up a facility today," he said. "Clients do not come in as often anymore as they used to. They come for final screenings."
For that reason, RPC has made the theatre the focal point of the building to give clients the full feature-film experience, said Levai. Around the theatre will be smaller editing suites.
Phase two of the renovation will see the addition of two voice recording booths, a large vocal booth and three sound mixing rooms, which Levai expects will be completed in March.
While the facility opened for business this week, the official opening will take place in March when all the renovations are complete.
Image: Kiev Victor/Shutterstock