Deals: Bell Media, Unobstructed View, DHX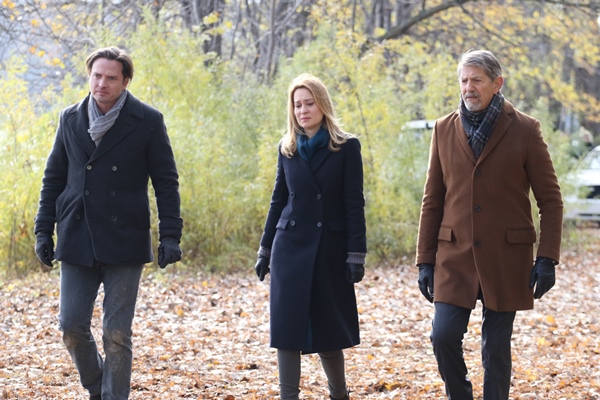 Six-part original CTV drama The Disappearance heads to the U.K.'s Universal Channel, plus more news.
Bell Media
The U.K.'s Universal Channel has acquired the exclusive rights to the CTV original drama The Disappearance (pictured). The six-parter, produced by Montreal's Productions Casablanca, in association with Bell Media and NBCUniversal International Studios, will debut on the U.K. net on Feb. 27. Created and written by Normand Daneau and Geneviève Simard, the show follows the family of 10-year-old Anthony Sullivan in the wake of his disappearance. The show drew an average audience (2+) of 884,000 during its season-one run on CTV. The Universal Channel is owned by NBCUniversal.
Unobstructed View
Toronto's Unobstructed View (formerly Video Services Corp) has inked a deal with Xenon Pictures to become the California company's exclusive home-entertainment distributor in Canada. Unobstructed View will distribute all DVD and Blu-ray releases in Canada for Xenon, as well as handling TV sales for selected titles. Among the titles in Xenon's catalogue are the hip-hop documentary Welcome to Death Row and 1972 Jamaican crime feature The Harder They Come, which is credited as introducing reggae music to an international audience.
DHX Brands
DHX Brands has signed its first Teletubbies consumer products agreements in China. DHX Media's new Teletubbies preschool series launched in China on a number of popular streaming services – including iQIYI, Youku and Tencent – in June 2017, and has since generated 100 million views in the country. Brokered by Promotional Partners Worldwide, the inaugural deals will kick off with toys from Dongguan Taimei Culture & Technology Co. this spring. A range of books from publishing partner Shenzhen Scholar Saint Education and Technology Co. will follow later in 2018. The agreements come as DHX Brands continues to expand Teletubbies across Asia and capitalize on its potential for consumer products in the territory. Data from Euromonitor shows that retail sales of toys and games in China grew at an average annual rate of 2% from 2010 through 2015, and are expected to exceed US$43.5 billion within the next two years. DHX has licensed more than 11,000 half hours of content to linear and digital services in China, and holds a library of more than 2,700 half-hours of Mandarin-dubbed content.
With files from Elizabeth Foster, Kidscreen