In Brief: Food Network renews Shark Teeth's Vegas Cakes
Plus: CTV adds an extra episode of The Launch, and TIFF and ESPN name their emerging filmmaker grant winner.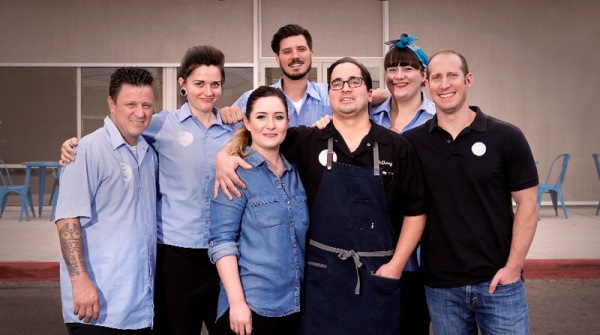 Vegas Cakes gets second season
Food Network in the U.S. has ordered an expanded 13-episode second season of Vegas Cakes (pictured). Produced by Toronto's Shark Teeth Films, the series premiered on the U.S. net in November. Season one consisted of 10 half-hour episodes following Freed's Bakery in Las Vegas, which is known for its elaborate custom cake designs. Production on the sophomore season is slated to begin in mid-January with an April 2018 premiere set. Meanwhile, Food Network Canada will debut season one in Canada on Jan. 8 at 9:30 p.m. Vegas Cakes is produced by Shark Teeth cofounders Tom Mudd and Adrian Carter.
The Launch extended
Singing competition series The Launch, one of CTV's most-promoted mid-season shows, has had its order extended from six episodes to seven and will see additional content released beyond its initial broadcast run. The new episode, After the Launch: Just Launched, will focus on the program's six chosen artists and what their lives have been like since launching each of their original songs. The additional episode will air Feb. 21 at 9 p.m. and will feature previously unseen moments, interviews and outtakes from the series. It will also follow each artist back to their respective hometowns after creating their new single. Bell Media has also announced that subscribers of CraveTV will get exclusive access to a Director's Cut edition of the series featuring extended episodes and never-before-seen footage. The Launch premieres Jan. 10 at 9 p.m. on CTV. It will be simulcast on CTV Two and Much.
TIFF + ESPN grant winner named
Director/producer Andrew Moir and producer Teyama Alkamli are the recipients of TIFF and ESPN's Emerging Filmmaker Grant for their project Hockey Mom. The duo submitted a proposal for a short form doc that follows Fatma and her seven-year-old son Majed, who just moved to Toronto from Syria. The project is an observational doc about Majed's first experience playing hockey. Moir and Alkamli will receive $25,000 to support the production of the film. The grant was open to emerging filmmakers under the age of 30 looking to develop a doc that considered social issues through the lens of sport. The winning project was selected by a jury of media and sports professionals.
With files from Jeromy Lloyd, Media in Canada