City extends Grammys deal to 2021
The annual event, which last year garnered an audience of nearly 2.6 million, will air exclusively on the Rogers Media-owned channel in Canada.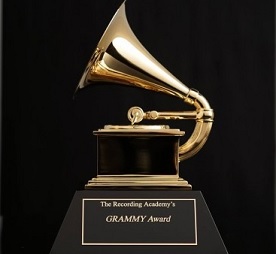 City will remain the exclusive Canadian broadcaster of the Grammy Awards until 2021.
Rogers Media made the announcement in advance of the 60th annual awards ceremony, which airs Jan. 28 at 7:30 p.m. on City. James Corden will again host the live broadcast from Madison Square Garden in New York City.
The deal includes both the broadcast rights and digital rights for the main event, as well as the red carpet pre-show.
Rogers first acquired the Canadian broadcast rights to the Grammys in 2014 on a three-year deal. Prior to that, Shaw Media held the domestic rights.
The deal was negotiated by U.S.-based Alfred Haber Inc., which is the international distributor of the Grammys.
Last year's Grammys garnered an audience of 2.59 million (2+), according to Numeris data, while the awards show has garnered a total audience of 12.2 million (2+) over the past four years, according to Numeris data provided by Rogers Media.