What's next in…drama?
To help producers stand out in a crowed market, experts weigh in on what trends will be hot in 2018.
With hundreds of series on the airwaves in 2017, and an ever-increasing number of platforms offering scripted original content, creating shows that break through in a crowded marketplace is one of the biggest challenges facing the industry today. In Canada, dramas consistently dominate the top-10 most-watched series on the airwaves, with broadcasters here spending more than $910 million on the genre. But what's the key to success? What's the next The Handmaid's Tale?
Industry experts weigh in on what's resonating with audiences now and the big trends in drama programming heading into 2018.
Escape from reality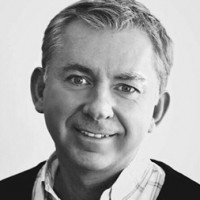 As we drown in daily headlines of record-breaking violence and environmental devastation, and as world leaders with the nuclear launch codes take to name-calling on Twitter, Stephen Mowbray, head of Sweden's SVT International, says audiences are increasingly turning to TV in search of aspirational, glitzy and visually appealing content.
"Escapist and glamorous [programs are] an antidote to all the grim news and politics," he says, pointing to Sky's Riviera, which follows the world's super rich, and FX's upcoming The Assassination of Gianni Versace: American Crime Story (pictured), which digs into the murder of the iconic fashion designer. It's like popcorn, for the brain.
In addition to shiny, pretty things, Lisa Katz, NBC Entertainment's EVP of drama programming, says audiences want shows with a strong emotional core. In response to the anxiety and challenges we face as a society today, viewers seek out shows that can make them laugh and cry (and sometimes laugh while crying).
"[Shows that] highlight authentic relationships and human connections or shows that just provide an entertaining ride and real wish-fulfillment seem to be what audiences are craving," she says, pointing to the breakout hit from 2016, This is Us.
The trend is even evident in some of the most stalwart gloomy series. Over at ABC, Grey's Anatomy is pivoting its approach for season 14, opting for sunnier ways after years of heartbreak, death and destruction.
What's the hook?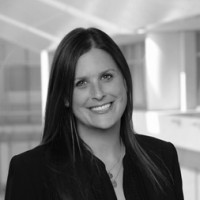 Katz says her team is always on the lookout for the classic success criteria: shows with big concepts and unique characters at the centre. She gives the example of Good Girls as what's hitting the mark. The upcoming midseason dramedy, from writer/exec producer Jenna Bans (Grey's Anatomy, Scandal) follows three financially strained suburban moms who decide to rob a supermarket (which of course leads to more problems). "[These women] find themselves in desperate circumstances and figure out an unexpected and unconventional way to take their power back," she says.
The shorter the better
Looking ahead, broadcasters will continue to hunt for high-quality, short-order content. Not only is it more feasible to fund a six or eight-episode series, but in our binge-watching world, audiences have difficulty committing to 20 episodes of anything, says Mowbray. "[Shorter orders are] also driven by film talent doing more and more TV – [talent who] do not have the time to commit to too many months of work." With all that in mind, when pitching him a series, he absolutely doesn't want to hear, "This will be a seven-series arc" or "It takes a few episodes to really get into it," he says, reiterating shows need to pull viewers in from the start.
This article originally appeared in the Winter 2017 issue of Playback.