The biggest business stories of the year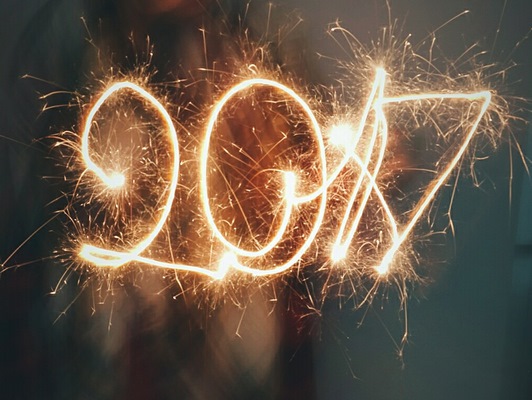 What better way to reflect on another busy year than to read Playback's most-read industry stories of 2017?
By now, change, consolidation and disruption are considered the norm for the Canadian film and TV industry. And even still, 2017 felt like an exceptionally turbulent year. Whether it was a Canadian cultural policy dominated by Netflix, structural and strategic changes at Canada's largest studio, or the numerous CRTC hearings and petitions that took place, there was lots to digest this past year. But before we all officially bid adieu to 2017, let's take a look back at some of Playback's biggest business stories of the year.
1) eOne
Our most-read biz story of 2017 dove into Entertainment One's new scripted TV strategy. As the global race for IP reaches new heights, the Toronto studio is seeking to strengthen ties with Canada's creative talent, invest more in development and eyeing even more growth in short-form series. To make those goals happen, it made some exec-level changes, including promoting Chris Bell to VP of development for scripted programming, following Rachel Fulford's departure.
On the factual side, the amalgamation of Paperny and Force Four was another top news story of the year. eOne announced in January that it would bring the two businesses under the eOne Television banner, with a goal to unifying its unscripted business. As part of the move, Paperny co-founder and president David Paperny, co-founder and EVP Audrey Mehler and Force Four COO Gillian Lowrey departed the companies.

There were more changes at eOne to come. In October, the studio fully consolidated its film and TV operations into a single studio structure. While more details have yet to emerge on how that will affect the studio's business long-term, eOne said the combined operation will provide "opportunities for efficiencies." Following the consolidation, long-time industry exec Mark Slone exited his role at eOne as EVP of theatrical distribution and marketing.
2) Broadcaster reorganization 
Exec-level changes at the Canadian broadcasters always pique readers' interest and that was definitely the case in 2017. In July, Playback confirmed that SVP of women and lifestyle content John MacDonald was exiting the company to return to the U.S, making it the second most-read story of the year. With his departure, Corus consolidated its specialty content and digital teams under Daniel Eves.
Bell Media also made some major changes this year. After Mary Ann Turcke moved to the NFL as its president of digital media, the media co shuffled and upped several execs. Randy Lennox took over as president, while Mike Cosentino was named SVP of content and programming and Corrie Coe saw her title changed to SVP of original programming.
3) Netflix 
It wouldn't be a year in Canadian media if we didn't talk about a certain global streaming service. The myriad challenges and opportunities presented by Netflix were top of mind for producers and policymakers this year. Playback's third most-read biz story of 2017 delved into the ins and outs of securing a Netflix deal - and what happens after you do.
Oh, and there was that other Netflix story in 2017 too. When Minister of Canadian Heritage Melanie Joly announced her long-anticipated cultural policy in September, Netflix featured prominently. The government announced that Netflix would "establish a permanent, multi-purpose film and television production presence" in Canada – its first outside the U.S. – with the promise to spend $500 million over five years on original productions in this country, which led to more than a few questions and concerns from the creative community. The uproar led Netflix to issue an explainer, which clarified that the half-a-billion Canadian investment included service and original productions, that the $25 million pledged over five years for "market development activities" and French-language content would be in addition to that $500 million, and that no secret tax deals had been struck as part of the agreement with the government.
4) CRTC Group Licence Renewals
The CRTC Group Licence Renewals dominated the majority of the summer. In May, the CRTC renewed the licenses of the major ownership groups, and set programs of national interest spend at 5% of revenues, which didn't please many unions and guilds. This led to petitions and ads denouncing the decision (along with counter-arguments from the broadcasters). Finally, in August, the feds stepped in and sent the renewal decisions back to the CRTC for reconsideration (the fourth most-read story of the year).
Broadcasters, unions and guilds are now presenting their case to the CRTC in formal submissions, which the governmentbody will receive until Jan. 23, 2018.  We'll be keeping an eye on this next year.
5) Acquisitions 
A few big acquisitions round out our list. Boat Rocker Media's September acquisition of Proper Television and Proper Rights was big news for an industry eager to see the businesses continue on following the death of founder Guy O'Sullivan. Proper Television now operates as an independent entity within Toronto's Boat Rocker, led by Proper's  Lesia Capone and Cathie James.
The other big acquisition story of the year came courtesy of Kew Media, which, in February, introduced itself to the industry by buying six companies, including Frantic Films, Our House Media, Bristow Global Media, Media Headquarters Film and Television and Architect Films.
The buying spree continued throughout the year, and, in November, the company made headlines once again when it purchased Toronto scripted prodco Sienna Films. There's more acquisitions to come, according to Kew. The company has stated that more than a dozen companies are currently under non-disclosure agreements as it negotiates deals, and that it's looking to expand into the talent management space.
Photo credit: Stocksnap/ Tohm Brigitte