Bell Media's simsub federal court appeal dismissed
The media company is "considering all options" on how to proceed.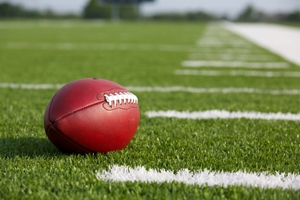 By Jeromy Lloyd
A federal court has dismissed Bell Media and the National Football League's appeal of the CRTC's simsub decision, which blocked the media co from substituting its Canadian ads and feeds into the U.S. broadcast of the Super Bowl.
The CRTC had made a final ruling on simsub in August 2016, which Bell brought to the Federal Court of Appeals, arguing the CRTC had interfered the rights granted to it by the National Football League to be Canada's exclusive broadcaster of the Super Bowl.
The court found this argument failed because "although it is the NFL's right, as a copyright holder, to licence its program to Bell, it is not the NFL's right that the program will be simultaneously substituted – this is a benefit conferred by Canada's broadcasting regulatory regime."
In effect, the court said the CRTC was well within its chartered rights to end simsub. "Bell only ever had the privilege to request simultaneous substitution, a privilege which flows from the Broadcasting Act and regulations… it could never have guaranteed that it would engage in simultaneous substitution."
In its case to the CRTC, Bell Media had argued that ending simsub had negatively affected its audience (it reported a 39% audience drop for this year's game versus 2016 and a resulting $11 million decline in associated revenues) and taken a toll on the Canadian production and marketing industries.
In a statement, Bell Media said "the court deferred to the CRTC so we hope the regulator will take a close look at the clear impact of its decision on Canadian broadcasting and all those who work in the industry. A broad range of Canadian creators, producers, unions and advertisers are asking the CRTC to prevent further damage by rescinding its decision."
Ron Lund, president and CEO of the Association of Canadian Advertisers (which participated in the case as an intervener alongside ACTRA), said his organization was "very disappointed with the decision. We believe that it is the beginning of the dismantling of the simsub system, which is the underpinning of the Canadian broadcast system right now."
The court's ruling states that it is up to the CRTC on how to best reconcile its "disparate objectives," such as protecting jobs in Canada's media sector and ending simsub in response to customer complaints. "It is not for the court to engage in weighing these competing policy objectives and substituting its own view in deciding which policy objective should be pursued," the court wrote.
Bell Media spokesperson Scott Henderson said the company is "considering all options" on how best to proceed on the issue.
From Media in Canada