Temple Street options fantasy trilogy The Fionavar Tapestry
The prodco's SVP Kerry Appleyard and senior development producer Lesley Grant will oversee the TV adaptation of author Guy Gavriel Kay's novels.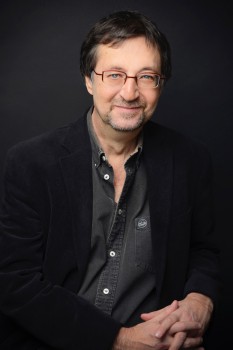 Boat Rocker Media production arm Temple Street has optioned the TV rights to the fantasy trilogy The Fionavar Tapestry from Canadian author Guy Gavriel Kay (pictured).

Temple Street SVP Kerry Appleyard and senior development producer Lesley Grant are set to adapt the books, which were published as three separate volumes (The Summer Tree, The Wandering Fire and The Darkest Road) between 1984 and 1986.
Kay's trilogy, set in the fictional world of Fionavar, tells the story of five University of Toronto students who discover they have a crucial and dangerous role to play in an epic conflict. It has sold more than one million copies worldwide, according to a press release announcing the option deal. Kay's other fantasy fiction works include Children of Earth and Sky (2016), River of Stars (2013) and Under Heaven (2010).
"Given the current appetite for big budget, high-fantasy adaptations, the timing for Fionavar couldn't be better," said Boat Rocker's co-executive chairmen David Fortier and Ivan Schneeberg in a statement, adding that the company is beginning to assemble the project's creative team now.
Fortier and Schneeberg will serve as exec producers on the adaptation, alongside Canadian actor Kris Holden-Ried, who has previously starred in Vikings, Dark Matter and Lost Girl. Boat Rockers Rights is handling worldwide rights on the project.