Edmonton Screen Industries Office names CEO
Producer and former Minds Eye Entertainment exec Josh Miller will lead the new office, which replaces the city's film commission.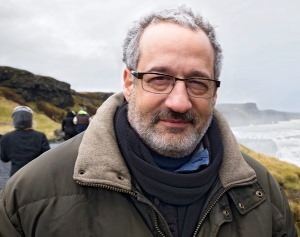 The Edmonton Screen Industries Office (ESIO) has appointed Josh Miller as its inaugural CEO.
After a search conducted by the Vogel Group, Miller was hired and started in the new role on Dec. 11. Miller has a long history in the industry, serving as director of development at Super Channel from 1990 to 1995 and as a partner at Minds Eye Entertainment from 1995 to 2003. Prior to joining the ESIO, Miller served as president of his own indie prodco, Panacea Entertainment, which produced the MOW I Think I Do and TV doc The Fringe: Acting Up, among others.
The ESIO was formed in July 2016, with an independent board appointed to steer the direction of the office and search for a leader. At the time, City Council approved a two-year $530,000 operating grant to support the office, which replaced the city's vacant film commission.
In his new role, Miller will be charged with helping to grow the local content production business, seeking out financing and distribution opportunities for local companies, bringing in new business to the city, providing training and mentorship opportunities as well as expanding the city's infrastructure to support future growth.
In an interview with Playback Daily, Miller said he's working to measure the size of the current industry and the business local companies are currently conducting to create baseline statistics so he can better measure growth going forward.
His first priority as CEO, he said, is to develop a proposal for the City of Edmonton on how the ESIO would administer a roughly $4-million film fund. If the ESIO is selected to manage the funds, Miller said the office would use it to help local companies develop and acquire IP, as well as provide marketing and development support, including sending companies to international markets.
"We want to help companies go out and make contacts, raise financing, whatever we can do to help them bring business back to Edmonton," he said.