Programming profile: FX
EVP of series development Gina Balian on the net's anthology-heavy strategy and how it is tapping creators from outside the traditional TV model to tell stories.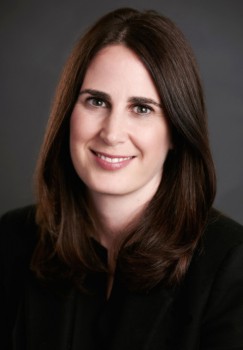 U.S. network FX has amassed an enviable slate of original content over the past couple of years with critical darlings The People v. O.J. Simpson: American Crime Story (which won a Primetime Emmy Award in 2016 and a Golden Globe in 2017) and 2017 Golden Globe-winner Atlanta sitting alongside Canadian-shot fare such as The Strain and Fargo, (filmed in Toronto and Calgary, respectively).
The flagship channel of FX Networks, FX aims to program slightly edgier, more premium content that has a wide-ranging and diverse slate of drama and comedy aimed at 18-to-49 year olds. Playback caught up with Gina Balian (pictured), EVP of series development, FX and FX Productions, to find out more about its current slate, how diverse backgrounds in creative staff give the channel a leg up, why anthologies are all the rage and what's on the horizon.
[Ed note: On Dec. 14, Walt Disney Co. struck a $52.4-billion-deal (CAD $67.4 billion) to acquire the majority of 21st Century Fox's film and TV businesses, including FX.)
What is changing the way you seek out and commission content?
Like most of premium TV right now, we're competing with the best in terms of writers, directors and actors. If you are truly looking for a surprise, you can't ask the same 200 writers to come up with the stories. So I think [all the networks] had to open their doors and take more risks outside the normal channels. I think the whole marketplace is riskier. [Commissioning a new show] is always jumping into the fire. But if you don't feel that in your gut, maybe you're not doing something right.
There used to be more of a traditional system for developing a TV show. Often you worked your way up on a staff, then you became "ready" to have your own show, and that meant you had to get hired by a network, a studio [or] a showrunner. There were five or six networks that were doing that, but there just wasn't that much opportunity. The increasing levels of competition have meant that system has broken down. Now we find writers that are book authors or playwrights, for example, and give them a shot.
We have a book scout in New York and have also made strategic deals with producers who are not known necessarily for having an expansive history in TV, but come from different backgrounds – the feature world or the theatre world. We've used those relationships to help bring more interesting writers and filmmakers to our door.
Which shows have been successful?
One of our biggest ones of the last couple of years was The People v. O. J. Simpson: American Crime Story (2016). We had really big ratings on that show and it became a real cultural talking point. You could see and feel it in the conversation and, as it aired on a week-to-week basis, that conversation grew. We felt we were able to have a really important conversation about race in our country now, as seen through that story. Going forward, that's how we like to think about our shows: we want to wrap something important that we want to say – and that our artists want to say – into a really entertaining series.

Are there any particular types of content or formats that are resonating at the moment?
The entire TV ecosystem is so fragmented, that it's hard to lump together a particular trend. Certainly I can say, in terms of new material that's coming in the door, it feels like there's still a lot of sci-fi, space[-based series] and genre in the drama marketplace. More generally [in the North American market], I know there are a lot of soaps that are being developed in response to the success of This Is Us.
As well, the anthology series [have been popular on FX]. We have American Crime Story, American Horror Story, Feud and Fargo. Anthologies are pitched frequently to us and are more generally in the market now.
Why does that structure work well?
It gives two things at once: first an umbrella that you can market things toward for multiple years, and second the flexibility to change the story. So you're giving audiences a small bite of a story, like in a miniseries, but you're putting it in an umbrella that they can understand. It's kind of a miniseries-ongoing-series hybrid. A lot of networks are reluctant to program just a miniseries but I think anthologies provide a middle ground.

How can Canadian producers get FX's attention?
It's actually surprisingly easy. We have a development team of eight, we read submissions that come in from producers, agents and attorneys and we evaluate them.
Our goal is to make between 14 and 18 iconic shows annually [both new commissions and renewals] and our target audience is 18-to-49 year olds, with an equal focus on males and females. Ultimately what we're looking for is distinctive drama series, worlds we haven't seen before, characters that feel fresh and stories that have an element of surprise.
This story first appeared in the Winter 2017 issue  of Playback magazine