Shaftesbury, Cineplex expand partnership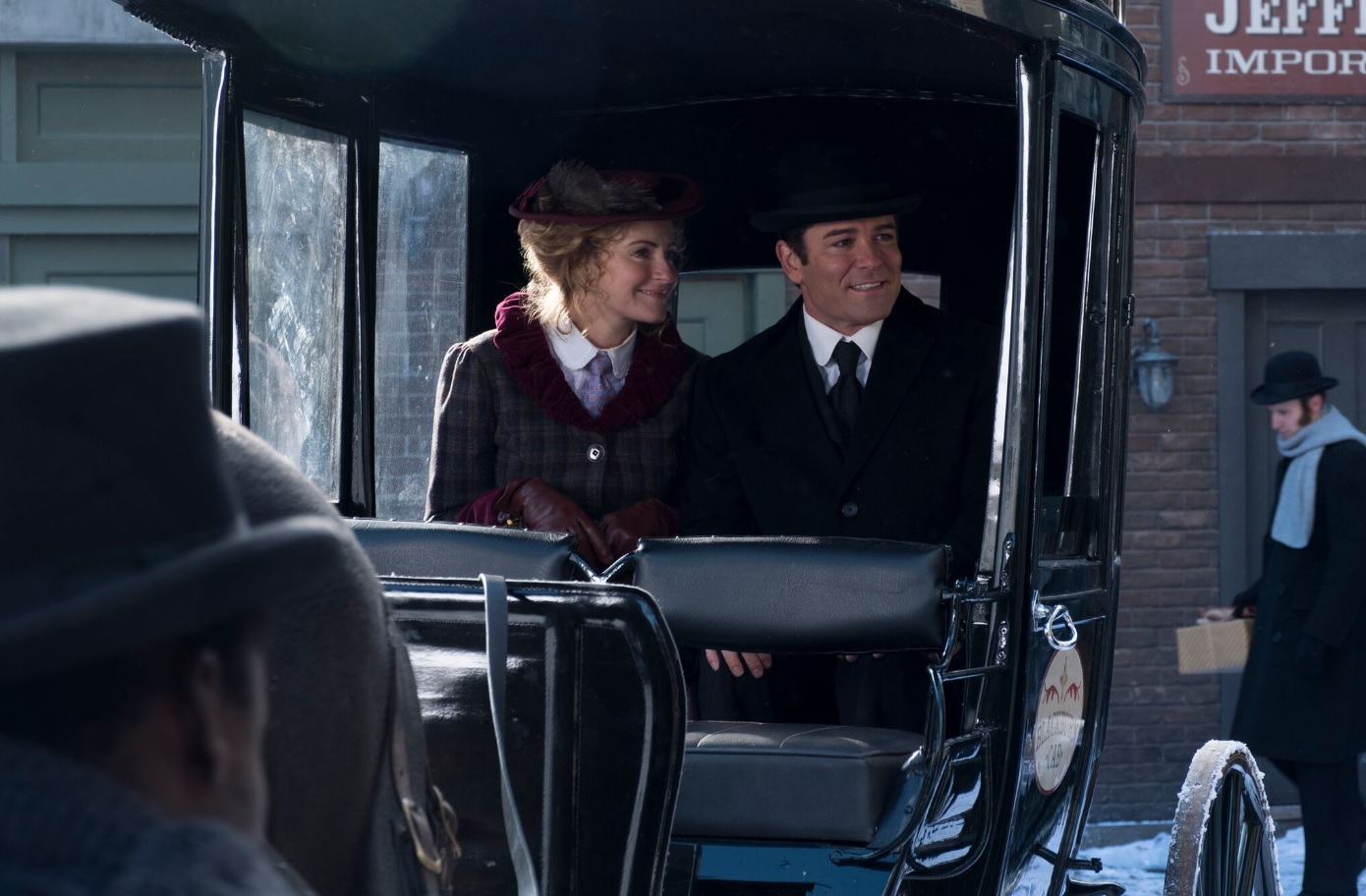 The Murdoch Mysteries holiday special will debut on cinema screens in 11 cities across the country ahead of its CBC debut.
Less than two months after bringing its LGBTQ web-series-turned-feature-film Carmilla to the big screen, Shaftesbury is again heading into the theatre – this time with its most enduring property, Murdoch Mysteries.
Through a partnership with Cineplex, the Toronto producer has set up event screenings in 11 cities (including Toronto, Vancouver, Calgary, Ottawa, Victoria, Winnipeg and Halifax) for its Murdoch Christmas movie Home for the Holidays. Tickets for the free screenings became available last week, with the Toronto event selling out in less than four minutes.

For Murdoch, it's the first time its Christmas movie has debuted on the theatre screen, while for Shaftesbury it represents the extension of its partnership with Cineplex, which also hosted 30 one-night-only theatrical screenings in October for Carmilla. Shaftesbury CEO Christina Jennings said the idea to bring Murdoch to theatres grew out of its discussions with Cineplex about The Carmilla Movie, though the deals were finalized at the same time.
The screenings are taking place on Dec. 16, two days ahead of the movie's debut on linear TV, with CBC set to premiere the two-hour special on Monday, Dec. 18 at 8 p.m. Filmed on location in Victoria, B.C., the special sees Murdoch (Yannick Bisson) travel to B.C. to visit his brother and RCMP officer Jasper Linney (Dylan Neal), where they investigate a murder connected to an archaeologist (Megan Follows) who has discovered an ancient Indigenous settlement.
Despite the contrasts between Murdoch and Carmilla (in terms of both content and audience), Jennings told Playback Daily the reason that both sets of fans attend cinema screenings is the same: to share their experiences of the shows they love with other fans. Whereas Carmilla caters to a narrower age group, Jennings said the Murdoch screenings are designed to appeal to a multi-generational family audience, from kids through to their grandparents.
In the short term, events like this create a "glow effect," she said, as it gives Murdoch fans a chance to consume the series in a new way, as well as serving as a marketing boost for the linear premiere two days later. In the long term, it builds on Shaftesbury's ongoing strategy to build loyal and engaged fan bases with events that bring communities of fans together. Murdoch has delved into fan experiences on a number of occasions, including with an escape-room game, which opened in Toronto earlier this year, and its six-city interactive murder mystery The Infernal Device.
Murdoch is currently in the middle of its season-11 run on CBC. By the end of this season, it will have reached 168 hour-long episodes since it debuted in 2008.