In Brief: How Pyewacket benefited pocketbooks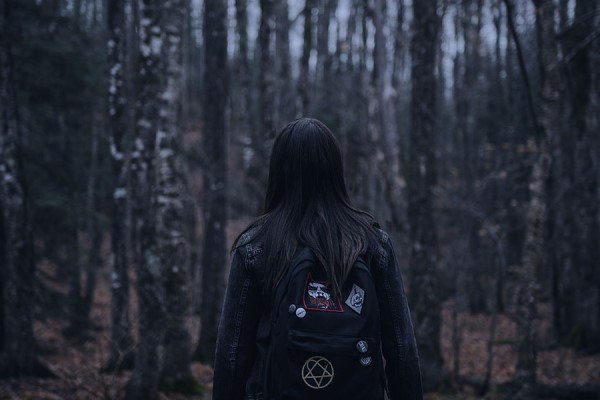 Plus: Canada-Israel digi media projects receive development and production coin, Scott White joins CAVCO and more.
Pyewacket's effect on pocketbooks 
In its latest report on the economic impacts of Canadian productions, the CMPA takes a look at the newly released horror Pyewacket, from director Adam MacDonald. The film, which shot in Sault Ste. Marie and surrounding communities over 19 days last November, generated $5.4 million in economic output and $3.7 million in GDP. The CMPA study also found that for every dollar in federal tax credits the film received, Pyewacket generated $37.41 in economic output and $25.74 in GDP. All told, the film created 47 full-time jobs, and employed 15 individuals who participated in an on-set training program. The horror, produced by JoBro Productions and Just Believe Productions, premiered at TIFF in 2017 and was released theatrically on Dec. 8.

Canada-Israel digi media projects receive $950K in funding 
The Canada Media Fund and the Jerusalem Film Fund of the Jerusalem Development Authority (JFF) have distributed $950,000 in funding across six interactive digital media projects. Toronto's Helios Graphic Design and Israel's Micha's House Films received $55,000 in development funding for Place VR; Canadian prodco Entre Deux Mondes Productions and Israel's Ron Ofer Films received $99,532 in funding for The Gentleman of Damascus; Vancouver's Oded Granot and Israel's Oddysy received $136,474 in production funding for Solar; Montreal's Intuitive Pictures and Israel's Under the Sea received $256,513 in production funding for Once Upon a Sea; Canada's Kidpick Inc. and Israeli Cambium Ltd. received $182,750 in production coin for Kidpick For Kids, By Kids and Toronto's Occupied VR and Israel's Blimey received $226,050 for The Holy City. 
CAVCO new director
Scott White is the new director of the Canadian Audio-Visual Certification Office. White previously served as director of film and video policy and programs at Canadian Heritage. In the new role, White will lead the office charged with administering the Canadian Film or Video Production Tax Credit program and the Film or Video Production Services Tax Credit program. Further details on White's appointment were not available as of press time.
Actor Bruce Gray dies at 81 
Actor Bruce Gray, known for his Gemini Award-winning role in Traders, passed away at the age of 81. Born Sept. 7, 1936 in San Juan, Puerto Rico to Canadian parents, he returned to Toronto with his family at the age of 13. According to a biography on his personal website, Gray got his start as an actor starring alongside Donald Sutherland in Androcles and the Lion at the Mermaid Theatre in London, U.K in the early 1960s. He continued to act in stage plays throughout his career but is perhaps best known for his work on TV and in film. He played Adam Cunningham on Traders for five seasons between 1996 and 2000 and also starred as father of the groom in My Big Fat Greek Wedding. 
Buck signs on to Boundless
Toronto's Buck Productions is set to produce Boundless, written by Canadian writer/producer/actress Kate Campbell (Durham County). The eight episode, hour-long series delves into the role of Canadian female pilots during WWII. Buck will begin production on the series in 2018. No broadcaster is yet attached to the project.
Image courtesy of TIFF