Deals: CraveTV, Riddle Films, TFO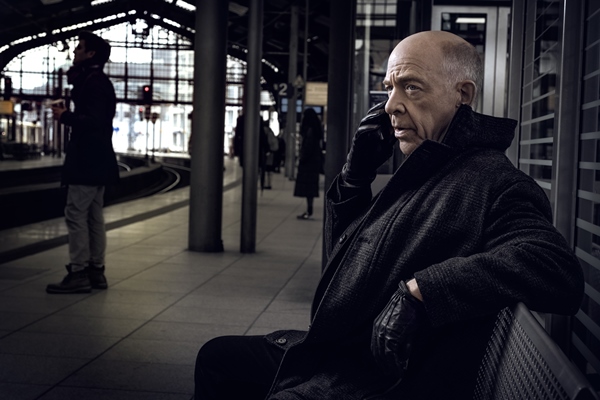 Starz original Counterpart is heading to the Bell Media-owned streamer, plus more deals.
CraveTV
Bell Media streamer CraveTV has picked up the exclusive Canadian streaming rights to the Starz original series Counterpart (pictured). Episode one of the show has been added to CraveTV (it premiered on Starz on Dec. 10) and the remaining episodes will launch day-and-date with Starz, starting with episode two, which premieres on Sunday, Jan. 28 at 8 p.m. Counterpart stars J.K. Simmons as a lowly operative in a Berlin-based United Nations spy agency. The show is created by Justin Marks and produced by U.S. prodcos Gilbert Films and Anonymous Content. Executive producers are Marks, Gary Gilbert (La La Land), Jordan Horowitz (La La Land), Morten Tyldum (The Imitation Game), Keith Redmon (The Revenant), Bard Dorros (Spotlight) and Amy Berg.
Riddle Films
Toronto-based Riddle Films-produced documentary Dreaming of a Jewish Christmas has been sold into a number of international territories. The hour-long doc, which made its TV premiere on CBC last week, was acquired by ARTE (Germany/France), SVT (Sweden), RSI (Switzerland), YLE (Finland), NRK (Norway) and ORF (Austria). Marie-Odile Demay, the exec producer on the film, acted as a sales agent to negotiate the deals. The project, directed by Larry Weinstein, tells the story of a group of Jewish songwriters who wrote many famous songs including "Rudolph The Red-Nosed Reindeer," "Have A Holly Jolly Christmas" and "Do You Hear What I Hear?"

TFO and Frima
Groupe Média TFO and Frima's mobile-first animated series MaXi is heading around the world. The 26 x 11-minute series for kids aged six to 12 will be offered on Radio-Canada's ICI Tou.tv, on the United Arab Emirates youth app eJunior Kids TV and available to kid travellers on Air France and Taiwanese airline Eva Air.