Les Films Seville's sequel successes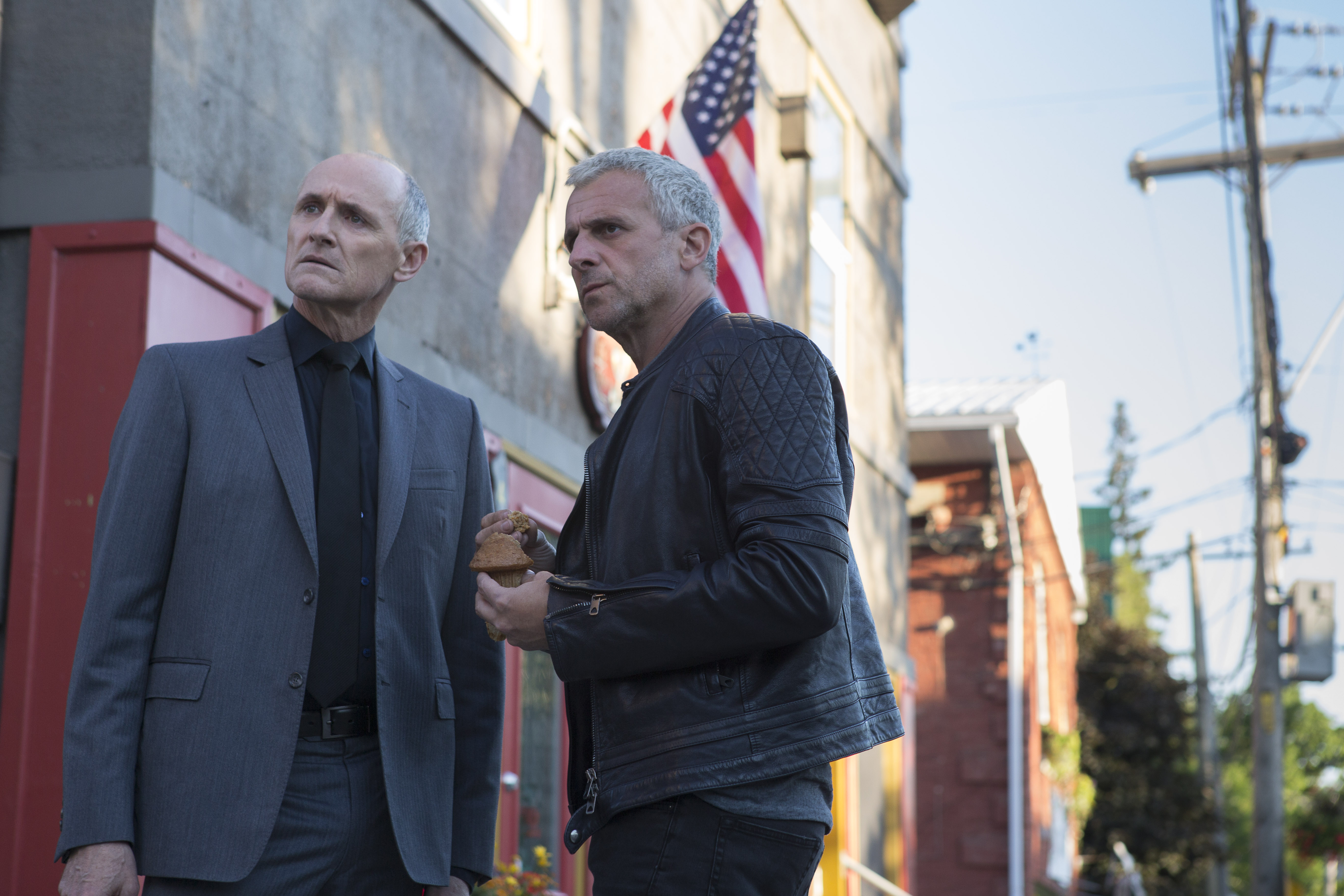 A pair of police comedies helped Playback's Distributor of the Year thrive in an increasingly challenging exhibition market.
Bon Cop, Bad Cop 2 and De père en flic 2, a pair of like-minded sequels marketed with a mix of traditional and innovative approaches brought Les Films Séville a summer 2017 box office recalling Quebec cinema's glory days.
The province's top indie distributor, which will have released 44 movies by year's end, also scored with the animated France-Canada copro Ballerina (from Montreal's Caramel Films and Main Journey and Paris' Quad Productions), which took in more than $1.5 million at the Quebec box office and nearly $4 million including its English-Canadian release through parent company Entertainment One.
Elsewhere, family drama C'est le coeur qui meurt en dernier, directed by Alexis Durand-Brault, took in a healthy $829,000, and among imports, Quebec moviegoers bought $2.1 million worth of tickets for Luc Besson's French sci-fi epic Valerian and the City of a Thousand Planets – a disproportionately high amount of its US$40 million North American take. Séville's year-end slate also holds great promise and there are hopes for an Academy Award nomination.
But by far the biggest hits have been Bon Cop, Bad Cop 2 and De père en flic 2, each of which brought in $7 million on Canadian movie screens – a rare achievement of late. By comparison, Les 3 p'tits cochons 2 (Christian Larouche) – last year's highest-grossing Quebec production and another sequel with which Séville was involved – earned $2.9 million.
But there was a time when several Quebec films annually would surpass the $5 million mark.
Séville president Patrick Roy remembers because he worked on many of them at distributor Alliance Atlantis Vivafilm, which, as with Séville, was acquired by eOne – in 2013 and 2007, respectively. (eOne now releases both its English and French films in Quebec under the Séville banner.)
And while there have been fewer homegrown hits, Quebec's overall box office appears stable with this year's $69.4 million summer take virtually unchanged from 2016, according to Cinéac.
Rather, there may have been waning interest in stories from Quebec, Roy says. And when it comes to distributing movies, he adds, "we have to think about the public."
There are, of course, rays of hope. He attributes the public's embrace of both Bon Cop films to the simplicity of the idea Patrick Huard brought him a dozen years ago: a rough-around-the-edges Quebec policeman (Huard) teams up with an uptight Ontario officer (Colm Feore) to solve a murder straddling their borders. Roy admits he was skeptical about how audiences would react to a bilingual movie with subtitles, but moviegoers in both la belle province and the ROC enjoyed laughing at each other, and Bon Cop, Bad Cop took in upwards of $12 million.
The first De père en flic followed three years later in 2009. While also about two cops, this time they are father (Michel Côté) and son (Louis-José Houde), and the movie focuses on them working out their relationship. Roy credits director Émile Gaudreault with casting the film for wide appeal. Côté was an established star in Québec, while Houde was a stand-up comic with a young following.
"Those actors covered [multiple demographics] and the results proved Émile was right," Roy notes. The film enjoyed a $10.5 million box office.
And this year both sets of cops returned. In Bon Cop, Bad Cop 2, directed by Alain Desrocher, the slightly greyer odd couple reunites to pursue gangsters selling hot cars that can be blown up via satellite. Original producer Kevin Tierney of Park Ex Pictures did not return, the reins being taken over by Item 7′s Pierre Even and Jessie Films (run by Huard and his agent François Flamand).
While falling short of the original's take, Roy still characterizes the sequel, made for $10 million, "a great success," taking into account that the budget was covered also by Telefilm Canada, SODEC and tax credits, and that the ancillary markets await. ($1.1 million of its box office came from English Canada.)
Yet he acknowledges those windows reap less than they did at the time of the first Bon Cop, Bad Cop with the DVD business shrinking, broadcasters paying smaller licence fees, and VOD and OTT not making up the difference.
"We're generating less revenues so we have to adjust," he says. "We've reduced the minimum guarantees we're paying for films and often spend less on P&A, because at the end of the day you have to make money."
So distributors must be shrewder with campaigns. On the plus side, their arsenal now includes social media, which Séville took advantage of with De père en flic 2 (produced by Cinémaginaire), in which the duo go undercover at a couples' therapy camp to get closer to a mafia head.
Getting stars to tour the province in support of their films has long been key to Quebec films' success, and the reach of such endeavours has expanded online. In this case Séville hired bloggers to follow the team and push out social content. Additionally, Houde posted about the film to his 315,000-plus Facebook followers.
Séville enlisted the help of Montreal agency Substance stratégies for Bon Cop, Bad Cop 2. Geared mostly at Facebook, the campaign's goal was to create a loyal community, making users the movie's ambassadors, and using their feedback to help guide marketing. Analysis showed that the community's dominant demo was male 18 to 34, and content was adapted accordingly, with an emphasis on humour, cleverness and familiarity with the first film.
Bon Cop also had a splashy premiere at Montreal's Cinéma Quartier Latin, but, at Huard's insistence, it was for fans rather than VIPs. A screening of the first Bon Cop film attended by the actors was followed by a street party and then the new movie.
And success hopefully breeds more success. Getting audiences in to see these movies exposes them to posters and trailers for the rest of Séville's 2017 slate. This includes director Robin Aubert's art-house zombie flick Les affamés (La Maison de Prod), named TIFF's Best Canadian Feature Film, and Pieds nus dans l'aube (Attraction Images), in which director Francis Leclerc adapts a novel by his father, legendary Quebec singer-songwriter Félix Leclerc.
Séville also aspires to more sequel success with hockey film Junior Majeur (Nov. 23), a follow-up to 2012′s Les Pee-Wee 3D (both Christian Larouche). On a loftier plane, fingers are crossed for an Oscar nomination for François Girard's historical Hochelaga: Land of Souls (Max Films Productions), Canada's selection in the best foreign-language film category, to be released Jan. 19, 2018.