CBC has hit its reach targets. What's next?
The pubcaster reached some of its 2020 goals early, but it's still looking ahead at better engagement and analytics.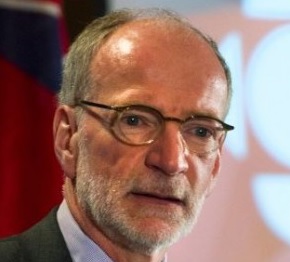 The CBC launched its "Strategy 2020″ initiative three years ago, making digital the pubcaster's top area of investment. Its initial goal was to double its reach by 2020. But according to comScore numbers provided by the CBC, the pubcaster has reached those targets two-and-a-half years early.
When the plan launched, CBC's online reach was 8.7  million. But between April and October of 2017, CBC saw an average of 18 million unique visitors per month.
President and CEO Hubert Lacroix told Playback sister publication Media in Canada that CBC's digital strength lies mainly in its news and factual properties, with 13.2 million unique visits per month.
A major priority has been making news "feed-friendly" in order to gain traction in social platforms. Training employees for the digital revolution has also been key — more than 1,260 employees at the CBC have received training for additional digital skills, while another 630 have taken business training to support the digital strategy.
While its news properties are clearly driving its digital reach, a spokesperson for CBC said the pubcaster's music, kids, arts, comedy and lifestyle content has seen an average audience growth of 68% year over year.
So now that the target has been hit, what's next?
Lacroix said the next step is to increase engagement. Data shows the average CBC online visitor currently spends 35 minutes per month across its digital properties, and CBC aims to increase the amount of time users spend on the site and how actively they migrate from one piece of content to another.
Audience analytics is another big priority for 2018. "We are spending a lot of money and a lot of time trying to figure out how we can better read and understand who's coming to us," Lacroix said.
He also responded to criticism from the past year that the CBC should eliminate its digital advertising, something suggested by both competing media companies and politicians on the Conservative side of the spectrum. Lacroix said that despite the popularity of CBC's digital content, it pulls in approximately $30 million per year — which he said is not enough to disrupt the ecosystem. "If you think $30 million is affecting your business model, then there's something wrong," he said.
From Media in Canada