City of Toronto to purchase Showline Studios
The City is stepping in to maintain the filming complex after Canada Post acquired the facilities to turn them into parcel distribution centres.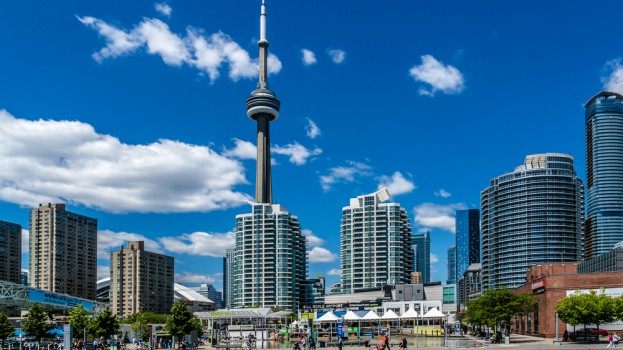 Toronto's City Council has approved a plan to purchase Showline Studios from Canada Post to ensure the facilities are maintained as studio space.
Canada Post closed its transaction of the 78,000-square-foot facilities at 915 and 945 Lake Shore Blvd. E on Nov. 17, with plans to turn them into parcel distribution centres. 

"Immediate action is required to help save this studio from conversion to other uses," said Councillor Paula Fletcher, chair of the City's Toronto Film, Television and Digital Media Board, in a release. She added that because Toronto has seen record-breaking levels of production for the past several years, maintaining the city's studio space is critical. "Our intervention is required at this pivotal time to retain a key existing resource." 

With council's approval, the City, through the Toronto Port Lands Company (TPLC), will now move to complete its purchase of the studio. In exchange for the Showline properties, TPLC is negotiating a sale of surplus land to Canada Post, with more details to come as the sales are completed. The City will also seek to lease or sell the Showline facilities to a new operator.
The approval for the purchase comes amid reports that the city's studios are beyond capacity. According to a report from Film Ontario, Toronto studios turned away $130 million in production activity over the past year due to lack of available space. Production spend in Toronto reached $2 billion in 2016, up from $1.55 billion in 2015. Foreign and domestic film, TV, digital and commercial production employed more than 35,000 people in the city.
Showline Studios has been used to film recent productions such as Spotlight and CBC's Kim's Convenience.