Caroline Habib joins New Metric Media
The former director of Mongrel International will lead the prodco's development efforts as it looks to build out its dramatic and comedy slates.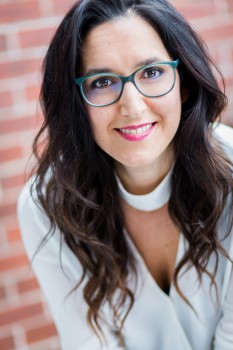 Caroline Habib has joined New Metric Media as the prodco's new VP of development.
Habib, who most recently served as director of Mongrel International, will head up all development acquisitions and sales efforts as New Metric looks to expand its roster of dramatic and comedy projects. She begins her new role in January.
Habib spent more than nine years with Mongrel, first as a manager of acquisitions and broadcast sales. She was appointed director of Mongrel International in June, following the departure of Charlotte Mickie. She also previously worked at Seville Pictures on the acquisitions and development side.
"Caroline brings a unique lens with which to look for new content, and how to translate it for the [small] screen," New Metric president Mark Montefiore told Playback Daily. He added that her knowledge and connections in the international marketplace will help guide both the company's development process and global sales.
The appointment follows the departure of New Metric Media co-founder Patrick O'Sullivan. In November, New Metric announced on its Facebook page that O'Sullivan was leaving the four-year-old company to pursue other opportunities. All of the rights to the projects produced through New Metric will remain with the prodco, Montefiore told Playback Daily.
Habib joins recent New Metric addition Kara Haflidson, who was appointed production supervisor of Northern Ontario operations in February, with the goal of developing content for domestic and international markets.
New Metric's dramatic slate includes the six-part mob drama Bad Blood (City), which premiered in September. The show is produced by New Metric and Sphère Média Plus in association with DHX Media and Skyvision, which handles international sales on the project.
Most recently Bell Media greenlit an additional 40 episodes of New Metric's half-hour comedy Letterkenny. The production commitment will take the half-hour comedy to at least 73 in total.