After #MeToo, how will the industry respond?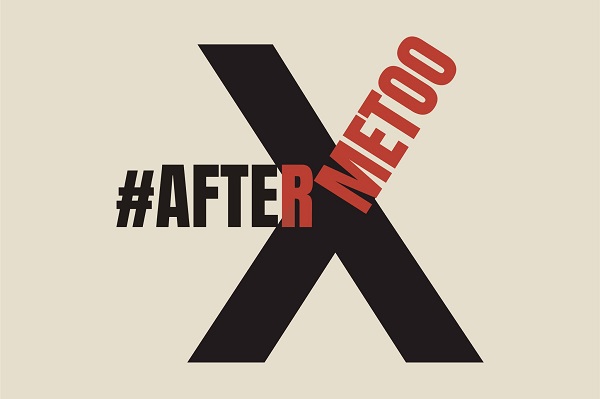 Organizers of the symposium on sexual assault presented seven recommendations to improve policies and supports for survivors.
On the anniversary of the École Polytechnique shooting and the day that Time magazine named the #MeToo social media movement its Person of the Year, members of the entertainment industry in Canada – along with lawyers, trauma experts and legislators – gathered to discuss ways to combat sexual assault and harassment.
The #AfterMeToo symposium in Toronto on Dec. 6 was planned in a matter of weeks and led by producer/director Aisling Chin-Yee, actress/producer Mia Kirshner and actress/producer Freya Ravensbergen. The two-day event began on Dec. 5 with a series of filmed roundtable discussions, followed by a public town hall, which kicked off with a keynote speech by Minister of Justice and Attorney General of Canada Jody Wilson-Raybould.
"The tacit enabling of harassers through silence is unacceptable. Each and every one of us has a role to play. Each and every one of us is responsible for what happens next," she told a packed house at The Globe and Mail's office.
Chin-Yee, Ravensbergen and Kirshner also took the stage to present a list of recommendations for the film and TV industry that resulted from the closed-door roundtable discussions, including:
A unified, industry-wide response to sexualized violence that harmonizes policies of existing unions;
An online reporting system that allows victims to disclose incidents, while minimizing retraumatization;
An independent, national body representing all industry members to investigate reports of sexualized violence, with the power to take punitive action;
An expanded definition of "workplace" to include any environment where there is a business relationship, including social events;
Mandatory yearly education for all memebers of the industry on professionalism, intervention and how to report;
Asking governments to provide better access to timely mental health support;
Creating a fund that would help support survivors of violence.
Actress Nicole St. Martin, who participated in a town hall discussion, told the audience that creating an independent body to investigate claims would go a long way in helping victims of sexual assault and harassment. In her experience, she had to report her complaint to a person who was friends with the perpetrator, she said. "I knew I was alone in that moment," she said. "We cannot have colleagues and peers assessing [these] situations."
Another major problem identified by participants is the lack of communication between unions and guilds. "I've had to go to multiple different organizations to protect myself from this individual," said St. Martin. "I've had to tell my story so many different times."
Industry organizations have already started the process to address this concern: in November, 16 unions, guilds and organizations announced they're working together to enact an industry-wide code of conduct and adopt a zero-tolerance approach to assault. While details are being worked out, the organizations stated they're committed to creating more effective reporting mechanisms.
One significant reason a safe reporting structure is so needed, the participants and attendees at the town hall stressed, is to help prevent blacklisting, where a victim faces career backlash for speaking out. Kishwar Iqbal, co-owner of Gary Goddard Agency, said he witnessed blacklisting because a person wouldn't take a meeting in a hotel room. Hadiya Roderique, a Ph.D. candidate studying organizational behaviour at the University of Toronto's Rotman School of Management, added that people of colour are more likely to be labelled "difficult" for speaking up and organizations in the industry need to recognize that.
The day closed with a moving speech by Kirshner, who detailed her own experience with Harvey Weinstein in an article earlier this fall.
"I tried to say something 22 years ago, and I wasn't heard. I told my agents something bad had happened to me in a hotel room and they told me to forget about it," she said, calling for urgent reform to "toothless" policy and legislation "that doesn't protect survivors."

"I guarantee if we don't take action, this window will close. I'm not convinced the institutions are going to do it, so we have to do it ourselves. We have to tell them what we need."
The organizers of the symposium will present a detailed report of its recommendations in the new year, and the roundtable discussions will be released online at aftermetoo.com